Common MX410 Printer errors:
MX410 Printer not responding
This is an issue experienced when trying to print wirelessly using a Canon MX410 Printer.
The first thing to try when you see this error message is to reboot your Canon Printer.
To reboot you should turn off and unplug the printer for about 10 minutes. If the error was falsely reported, then this should remove it.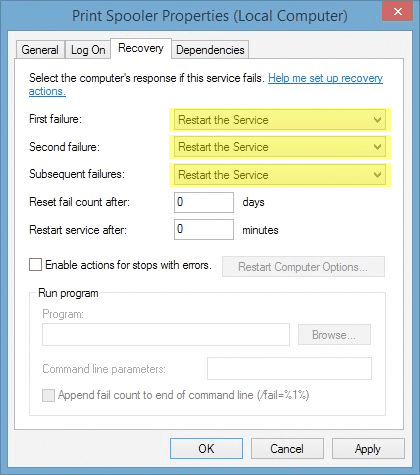 If you are still seeing the 'Printer not responding' error then the next step is to restart the printer spooler. To do this, follow the steps set out below:
Go to Start > Run 
Type services.msc into the text box > click OK
In the Services window browse to Print Spooler
Right-click on Print Spooler and select Properties
Select the Recovery tab and select Restart the Service in the First failure, second failure and subsequent failure drop-down lists
Change the Reset fail count after to '1' > change Restart service after to '1'
Click Apply and return to Print Spooler in the Services window
Click Start to restart the Print Spooler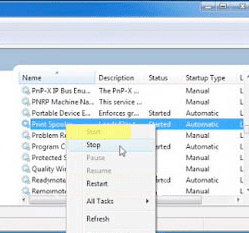 Check to see if your Canon printer error is fixed
Canon MX410 paper jam error
If you are seeing a paper jam error message on your MX410 Printer, the first thing to do is remove all paper and check inside the paper rollers for any debris (it is often a build-up of torn paper or dirt within the printer). You can use a flashlight and a brush to get at the rollers but be careful as they can be easily damaged.
If you cannot see anything obvious, then remove the print cartridges, then turn the printer upside down with the top still open and gently shake to see if anything can be dislodged.
If nothing has been removed you can also try feeding some heavier or thicker paper through the printer. This can often remove unseen debris or dust and dirt that has accumulated. Turn the printer off and on again to see is this resets the paper jam error.
MX410 Color printing issue
If you are having problems with colour printing on the MX410 then the problem is likely to be either the colour print cartridges are empty or your actual settings in the printer manager are defaulting to black and white.
Download and install Canon Drivers
How will a Driver Update Tool fix my Canon MX410 Drivers?
A Driver Update Program will instantly resolve your drivers problems by scanning your PC for outdated, missing or corrupt drivers, which it then automatically updates to the most compatible version.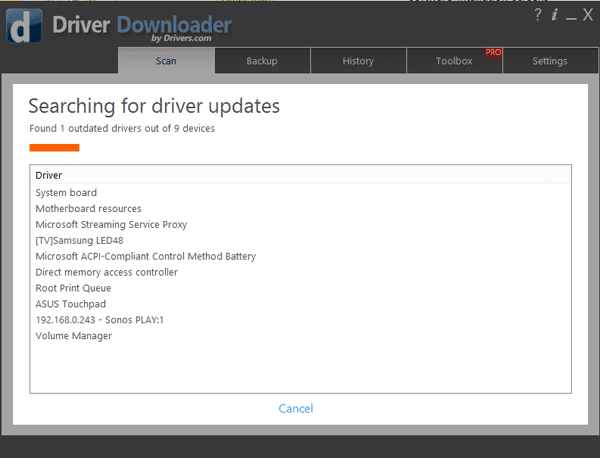 Why should I download Driver Update Software?
Apart from updating your Canon MX410 Drivers, installing a Driver Update Tool gives:
Up to 3 times faster internet connection and download speeds
Better PC performance for games and audio applications
Smooth-running of all your PC devices such as printers, scanners etc.
Better all-round performance of your PC due to automatic driver updates which will keep all your devices and your PC in top condition