Dell sound not working?
Audio problems with your Dell computer
Are you having sound problems on your Dell computer (such as bad sound quality or no sound at all).

This article will show you how to update or fix your Dell Audio Driver.
Sound problems are often related to Audio Drivers but this is not always the case.
For this reason it is always a good idea to first look at hardware issues in order to at least rule them out.
Rule out the obvious Sound issues on your Dell device
It may seem very obvious but it can save you hours of needlessly troubleshooting a sound problem if you first check the points below!
check that the speakers / audio output volume is not muted – check on both the device itself and the PC
if the speakers are external, check the wires are plugged in fully and all necessary connections are made
If you are using external speakers, it is a good idea to check them via another device, if they work there then the problem is not with the speakers themselves.
When you have checked these issues and are confident that your speakers are not muted and the wiring is ok, then you can move on to the next troubleshooting step – checking sound drivers.
Check Sound card / audio adapter on Dell device
If you are not confident updating Drivers then you can use a Driver Update Tool such as DriverDownloader to automate this process for you. Either way, before having to register the product, you can use the 'Drivers scan' option on DriverDownloader to assess if your problem is driver-related. This may save you some time and the driver report is free.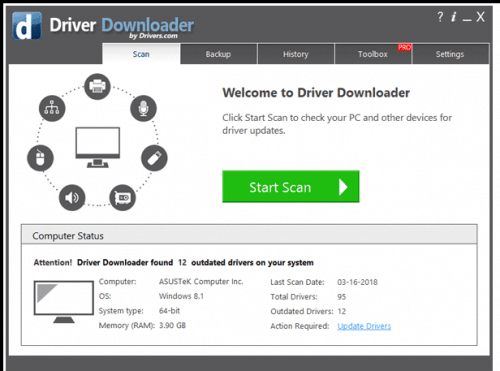 Follow the steps below to check if your sound card is working:
select Start > (right click) My Computer > Manage
In the Management window select > Device Manager
Next to Sound, Video and Game Controllers click the + sign
A yellow triangle will signify a problem so if one is present, right-click that device and select Properties
You can then choose to update the driver
If you have not run Windows Updates in a while, you should do so now as this can often help resolve Drivers issues.
Manually update Dell Audio Driver
To manually update a Dell Audio Driver, perform the steps set out below:
1. Go to Start > Device Manager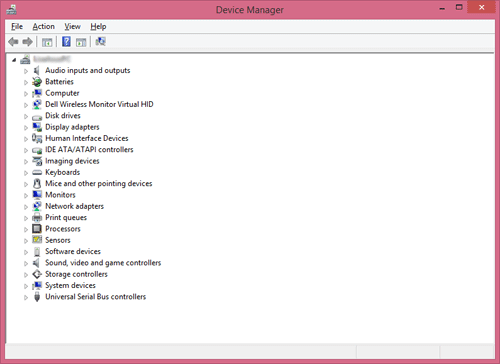 2. Select 'Sound, Video and Game Controllers'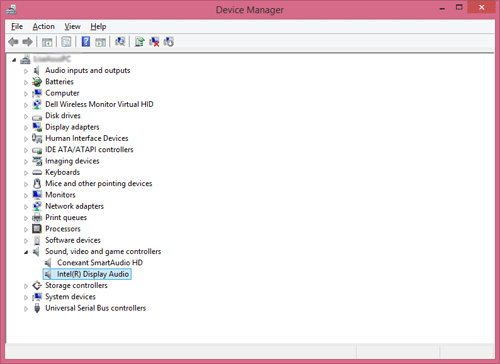 3. Right-click on the audio device from the list and select 'Update Driver Software'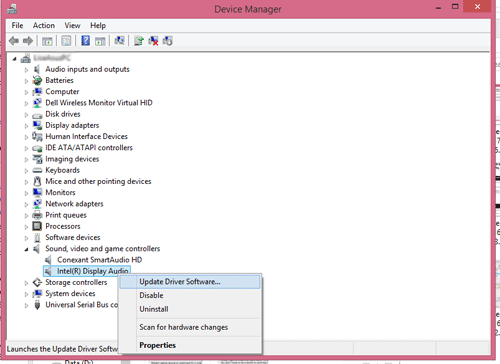 4. Click to select 'Search automatically for updated driver software'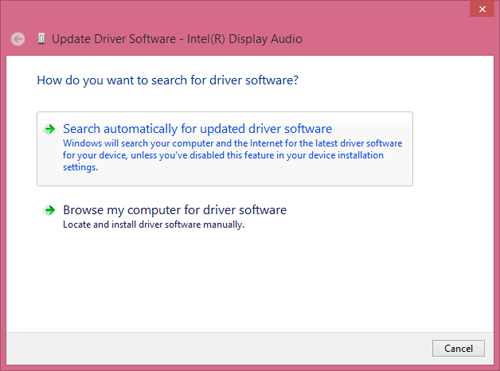 5. Your Dell Audio Driver should now be updated, you may need to restart your PC first.
If you are still having problems or would simply like to keep your Dell Audio Drivers, and all Drivers, updated, then you can choose the Automatic Driver Update option below.
Automatic Driver Updates for Dell Sound Drivers
A simple and effective way of fixing driver-related errors is by using a Driver Management Tool such as DriverDownloader (download link below). Use our search tool or the links below to search for help/ articles on Dell audio/ sound driver problems.
How to Install Dell Software Drivers : A Step-By-step Guide