Download Canon MP560 Drivers Updates
The Canon mp560 Printer is an all-in-one printer with wireless capability. The Canon mp560 is designed for home and small office use. If you experience error B200 with the Pixma MP560, this is more likely to be an ink quality error than a Driver error.
How to fix Canon B200 error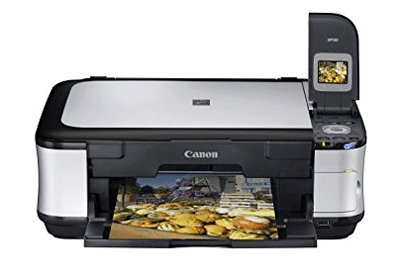 Turn off printer > unplug from power
Open the cover and remove Pixma MP560 cartridges
Remove printhead from the printer and carefully clean this and the ink cartridges
The contact pads can be cleaned with a pencil eraser
Replace printhead > then replace ink cartridges
Turn Printer on > run test print
Click Start > Devices and Printers
Right-click Canon Pixma MP560 > select Properties
Select Maintenance tab and click on Deep Cleaning
When the deep cleaning is completed > go to Maintenance tab > run Nozzle Check
It is important to maintain your Printer well to keep it running well. This applies especially to Printer Drivers which should be updated regularly. If you are experiencing Printer errors or performance issues with your Printer, then this is likely the result of outdated or missing Printer Drivers.
Download and install Canon Drivers
You have two main options for updating your c MP560 Printer Drivers, you can manually update the Drivers by going to the Canon Website, Downloading, installing and running the Drivers, or you can use a Driver Update Tool.
Option 1: Manually update MP560 Canon Printer Drivers
To fix your Drivers problems you will need to know the particular model of the Canon device you are having problems with. Once you have the details you can search the Canon website for your drivers and, if available, download and install these drivers.
Option 2: Automatically update MP560 Canon Printer Drivers
If you are unsure of whether or not you need to update your Drivers, or indeed which Drivers may need to be updated, you can run a Drivers scan using a driver update tool (you will need to pay to register this tool but the Drivers scan is free). This will allow you to assess your Driver needs without any commitment.
A Driver Update Tool is a quick and easy way to update not just your Canon, but all your computer Drivers. Follow the steps set out below to Download and install DriverDowloader Driver Update Tool.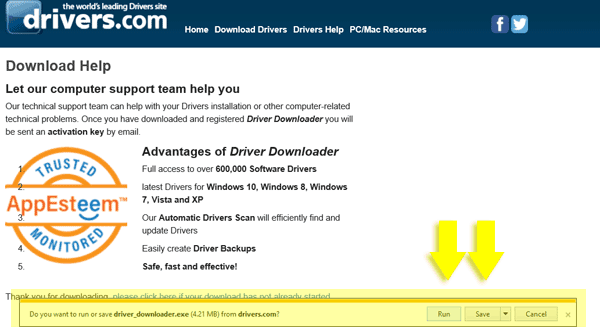 Click Run or Save to launch the software and follow the on-screen instructions (if you selected to Save you will need to find the downloaded driver_downloader.exe and double-click to launch)
Once you have the software installed it will search for and update the Drivers for you (you need to register the software to avail of the Driver updates)
How will a Driver Update Tool fix my Canon MP560 Drivers?
A Driver Update Program will instantly resolve your drivers problems by scanning your PC for outdated, missing or corrupt drivers, which it then automatically updates to the most compatible version.
Why should I download Driver Update Software?
Apart from updating your Canon MP560 Drivers, installing a Driver Update Tool gives:
Up to 3 times faster internet connection and download speeds
Better PC performance for games and audio applications
Smooth-running of all your PC devices such as printers, scanners etc.
Better all-round performance of your PC due to automatic driver updates which will keep all your devices and your PC in top condition