How to fix Canon MP610 Printer Error 5200
If you are getting the above error on the Canon mp610 printer it is often related to ink levels in your printer.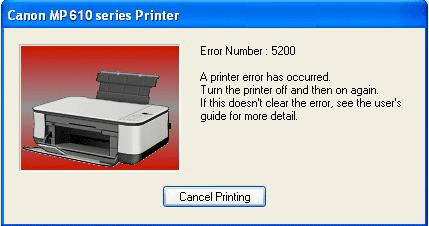 The first thing to do with any error on your Canon printer is to turn off the printer, unplug for about 10 minutes or so and then turn back on again. Errors are not always correctly reported and in the case of an incorrectly reported error, this will probably clear it.
If rebooting your mp610 does not get rid of error 5200 then try the following steps:
Make sure the printer is turned on and then unplug it (this is important to make sure the cartridge holder is in the correct position)
Open the top of your printer to reveal the print cartridge and move it to an easily accessible position
Lift the grey bar and take out the printhead (which includes the cartridges)
With the printhead still removed, replace the grey bar and close the top of the printer
Plug the printer back in and turn on
When prompted to insert the cartridges do so
The printer should be working and error 5200 cleared
If this doesn't solve your error there are some other troubleshooting steps you can try:
Turn off your mp610 printer and remove any cables
Remove all paper from the machine
Check the paper roller for any obstructions – it may not be as big as paper – there could be something small lodged there or a build-up of material
Clear as much as you can and check if this has cleared the error 5200
If clearing the paper roller doesn't clear your Canon printer error, then try cleaning the cartridge contacts. To do this, follow the steps set out below:
Turn off the printer and remove all cartridges
Clean the contacts on the cartridges (you can use a pencil eraser for this step)
Also clean the contacts inside the printer (if there is a lot of build-up of ink you can use warm water and a cotton bud to gently remove it)
Check ink levels in cartridges to ensure they are sufficient and there are no faults on individual cartridges
Replace cartridges and turn the printer back on
Check if error 5200 has cleared
If your error still has not cleared it would be worth checking if your Canon MP610 printer has outdated, missing or corrupt Printer Drivers.
Downloading the latest Drivers will resolve driver conflicts and improve your computer's stability and performance. Updates are recommended for all Windows XP, Vista, Windows 7, Windows 8 and Windows 10 users.
How will a Driver Update Tool fix my Canon MP610 Drivers?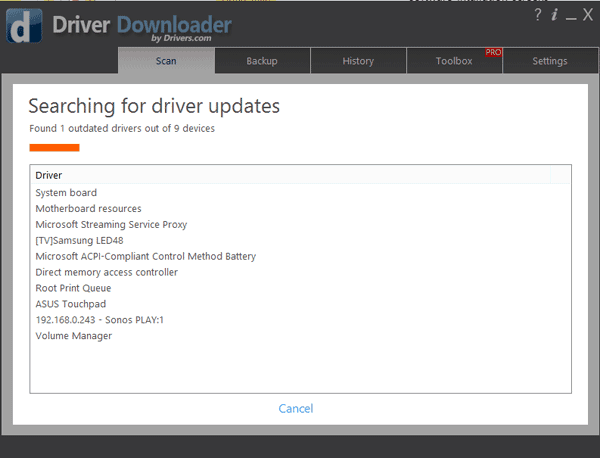 A Driver Update Program will instantly resolve your drivers problems by scanning your PC for outdated, missing or corrupt drivers, which it then automatically updates to the most compatible version.
You can download DriverDownloader here.
You can also go to the Canon Website to see if there are Driver updates available there.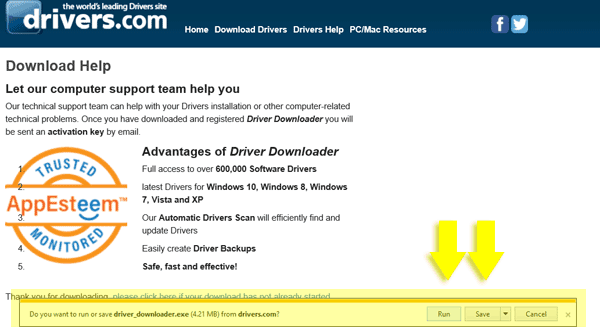 Why should I download Driver Update Software?
Apart from updating your Canon MP610 Drivers, installing a Driver Update Tool gives:
Up to 3 times faster internet connection and download speeds
Better PC performance for games and audio applications
Smooth-running of all your PC devices such as printers, scanners etc.
Better all-round performance of your PC due to automatic driver updates which will keep all your devices and your PC in top condition