Is your Logitech M325 mouse not working well? Are you facing some driver-related issue?
If so, it's time you download and install the latest Logitech M325 mouse driver. Drivers can help optimize performance. At times, they may also make your mouse game-ready for the latest releases.
When it comes to downloading the Logitech M325 mouse driver, you basically have two options. You can download the driver manually or automatically. While the latter is a more convenient option by a country mile, this post lists the steps for both the methods. But first a few words about the Logitech M325 mouse.
What is the Logitech M325 mouse?
A convenient-to-use wireless mouse, the Logitech M325 is designed for everyday usage. Thanks to its small and sleek design, it is a great option for traveling. The mouse comes with a smart battery, which will likely last you 18 months or so.
The mouse comes with the popular plug-and-play installation and obviates the need for using the touchpad, allowing you to work faster. Since the device is ergonomically designed, it fits nicely in your hand and using it won't tire your fingers.
When you install the Logitech M325, Windows automatically detects the proper driver and installs it. However, sometimes compatibility issue may occur, especially after a Windows update. Therefore, it is important to know how to update your existing driver for seamless performance.
Downloading the latest Logitech M325 mouse driver manually
First, let's see the steps for downloading your mouse driver manually. You can manually download a driver in two was — via the device manager utility and directly through the manufacturer's website.
Downloading the Logitech M325 from Device Manager
Device manager is an in-built utility in Windows that allows users to view as well as control the hardware attached to their device.
Here are the steps you need to perform to update your mouse driver using Device Manager:
Press Win + R to open the run dialog box
Type devmgmt.msc and then press Enter
Expand Mice and Other Pointing Devices option
When the menu expands, right-click the Logitech M325 mouse and click Properties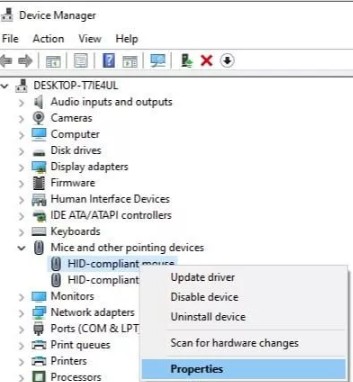 Click the Driver tab (the second one from left).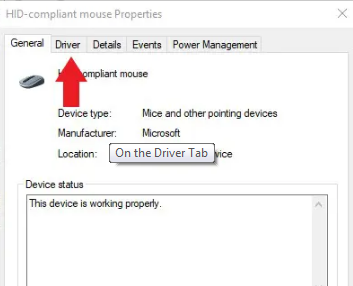 Click the Update Driver button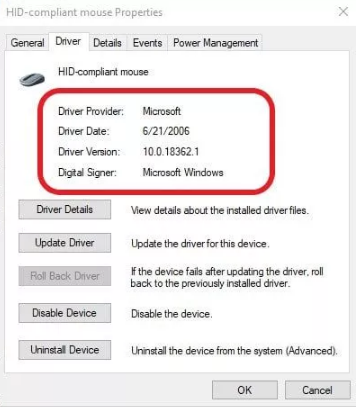 In the next window, select Search automatically for updated driver software.
Windows will search the internet to find a driver update and install it. If it does not find a driver update, you have to manually download the mouse driver and install it.
Restart Windows
Download the Logitech M325 driver from the manufacturer website
If for some reason, Windows is unable to download and install the latest driver for your mouse, you can directly go the Logitech website and download it. You can also use this method the first time, because it's not that one is better than the other.
Here are the steps to follow:
Open your internet browser
Browse to the Logitech website
Search for the latest driver for your mouse. It is important to note that you must download the version that corresponds to your Windows PC or laptop. For instance, if you are using a 32-bit Windows, then you should download a driver meant for 32-bit Windows computers and not 64-bit.
Save the downloaded file on your desktop or some other location
Double-click the .exe file to launch installation and follow on-screen instructions if any
Reboot Windows after installation is complete
Download the Logitech M325 Mouse Driver Automatically
The manual process of updating device drivers is tedious and time-consuming — no two ways about it. Plus, you require a bit of technical knowledge to complete the process. If you would rather simplify and speed up the entire process, consider using a reliable driver update tool. We recommend you to give DriverDownloader a try.
Some of the main advantages of using DriverDownloader are:
It is an advanced tool and can update all your device drivers at a click of a button
It comes with a 30-day money-back guarantee. You will get a full refund, no questions asked, if you decide against using it within 30 days of your purchase
The entire installation process of DriverDownloader is easy. A few clicks and a couple of minutes is all that it takes to install and start using it
You can download, install and even run the software for free. But if you want to download driver updates, you will need to register it
Here is the link to download DriverDownloader
Well, that's just about it. Now that you know how to update the Logitech M325 mouse driver, you can confidently fix any pesky issues that you might be facing due to an outdated driver.