The M185 is a popular wireless mouse, thanks to its sleek design and affordability. It is compatible with a range of operating systems. These include Windows 10, Windows 8, Windows 7, Windows Vista, Chrome OS, Linux kernel 2.6, and Mac OS or later. You need to have a USB port to use this mouse, regardless of which operating system you use.
Main features
The M185 comes with a battery that a life of one year, which is not shabby at all. On top of it, the mouse boasts a sleep mode which helps conserve power. Like all other accessories from Logitech, this mouse too guarantees superior quality and dependability.
As far as wireless connectivity is concerned with this mouse, it's 2.4 GHz. With the M185 affordably priced, there's no reason why you should use a mouse with a cord. Plus, a wireless accessory like the M185 offers additional benefits, like high-speed data transmission without any delays.
And thanks to its being a plug-and-play device, you don't have to go through the hassle of researching which software you need to use it. All you have to do is simply plug the M185 in a functional USB port, and you're all set.
The M185 is not functioning — what could be the reason?
You may face problems with your mouse for many reasons, the most common ones are:
You need a new battery
The USB port you are using has stopped functioning
There's some problem with your computer (Try checking your M185 on another device to see if this is the case)
The surface on which you are using the mouse is not letting it work properly
Your mouse drivers are faulty, corrupt, or outdated
Try these DIY solutions first
In case your M185 mouse has stopped working properly, give these simple solutions a try.
Get new the batteries. Are you facing tracking or connection problems? If so, it might be worthwhile to try new batteries.
Use a different USB port. In case the problem is with the USB port you are using, you should be able to fix the issue using this simple solution
Make sure other wireless devices are not lying close to the M185 mouse. Sometimes, you may encounter issues if this is the case, so it's something worth checking.
Make sure you are not using the M185 on a metal surface. In case you are, try it on a wooden or some other surface.
If the issue persists, you can safely assume you need mouse drivers.
How to download the M185 device drivers
You can download drivers manually or automatically. The second method is easier and faster, not to mention less complicated. However, we have shared both methods in this post and you can pick the one that you are more comfortable with.
Manually download M185 device drivers
You can manually download the latest drivers for M185 in three different ways. These are:
Updating the M185 Mouse Driver with Windows Update
Running Windows Update is a good place to start from in case your M185 is not properly working. Windows update will install the relevant details automatically and these updates may also pertain to the outdated drivers on your system.
Here's how you can run Windows Update:
First click Start button and, in the start search box, type Windows Update
Click on Windows Update from the list of options appearing on your screen. Next, click on Check for updates
If you see any onscreen instructions, follow them. Windows is going to automatically install all relevant updates
Reboot Windows and then check if the M185 mouse is working like it should
There's a possibility that Windows Update might not have the newest device drivers for the mouse. In that case, you can try any of the methods discussed next.
Updating the M185 driver via Device Manager
The device manager is a utility built into Windows that allow you to view as well as control the attached hardware.
Perform these steps to update the M185 driver via the device manager.
Press Win + R to open the run dialog box and then type devmgmt.msc and press the OK button or the Enter key
Expand Mice and Other Pointing Devices option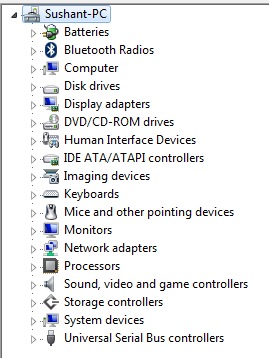 Now, right-click the Logitech M185 mouse and click Properties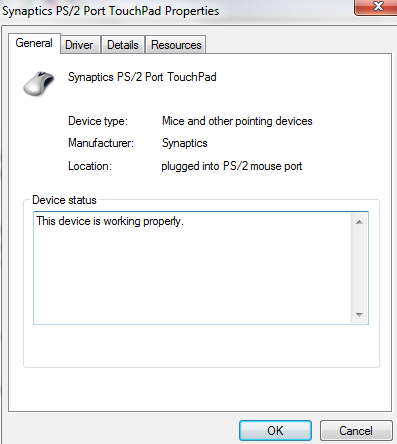 Click the Driver tab
Click the Update Driver button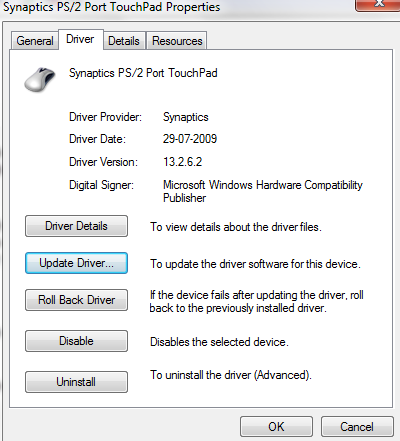 In the next window, select Search automatically for updated driver software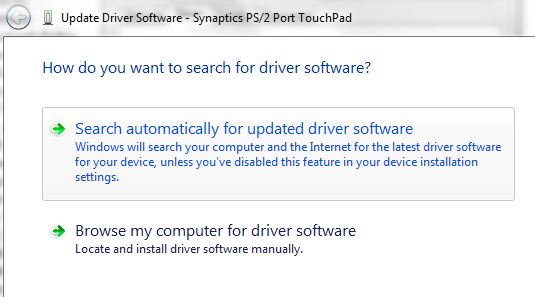 Windows will search the internet to find a driver update and install it. If it does not find a driver update, you have to manually download the mouse driver and install it.
Restart Windows
Download the Logitech M185 driver from the manufacturer website
You can also download the latest M185 driver from the manufacturer's website by following these steps.
Open the internet browser
Browse to the Logitech website
Search for the latest driver for the M185 mouse. Take care to download the version which corresponds to your Windows PC or laptop. By this we mean if you have a 32-bit Windows, you need to install drivers designed for 32-bit Windows, not 64-bit. Likewise, 64-bit Windows users need to click on drivers created for 64-bit PCs or laptops.
Save the downloaded file on your computer
Double-click the .exe file to start the installation. Follow on-screen instructions, if any
Reboot windows
Note: When you are manually downloading device drivers, take care to download them only from the device manufacturer's or your laptop manufacturer's website, and not other websites.
Downloading the Logitech M185 driver automatically
The manual installation method requires not only time and effort but also some technical knowledge. A much easier approach is to use a reliable and fast driver update tool, like DriverDownloader. It can update all your device drivers, including the M185 driver, in a couple of minutes.
Here's the link to download DriverDownloader
A few notable features of DriverDownloader:
It comes with a 30-day money-back guarantee. If you change your mind after installing it, you will get a full refund, no questions asked.
Registered users enjoy email customer support. If you face any issue, simply shoot an email to the Customer Support and you will be provided assistance quickly.
The software is free to download, install, and run. However, if you want automatic updates, you will need to register it.