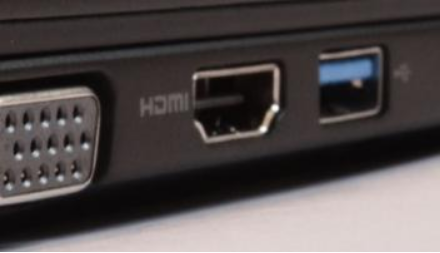 HDMI port not working is a rather common problem. When it occurs, you can't get any sound or image from the device while using this port.
In this post, we've listed 5 solutions for this problem. All of them have worked for other users. So, we're sure at least one of these will also work for you.
Try out these solutions in the order they appear, until the HDMI port not working issue is fixed.
Solution – Configure display settings of your computer
Are you encountering this issue while using two monitors on your desktop PC or laptop?
If yes, there's a good chance that the display setting enabled is wrong. Therefore, before you proceed further, check the display setting.
Press the Windows icon + P keys on your keyboard simultaneously. A window listing all display modes is going to appear on your screen.
Here's what each mode means.
Computer only/PC screen – This means only the first monitor will be used
Duplicate – The content displayed on the two connected monitors is the same
Extend – Both monitors will be used to show an extended desktop
Projector only/Second screen – Only the 2nd monitor will be used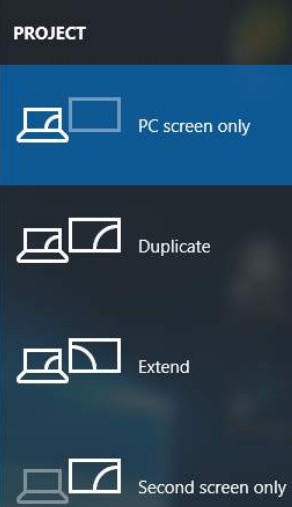 You may want to experiment with different modes one-by-one. Pick the option that matches your needs best. If the display settings are right, images will appear on your screen connected through HDMI.
Solution 2 – Restart/Reconnect the Devices
Some users have stated that they were able to fix the issue by simply restarting and then reconnecting the devices. As this is a simple and quick fix, we recommend you give it a go.
Here are the steps to follow.
Disconnect the HDMI cables connected to the ports
Now completely shut down your devices (desktop PC, TV and monitor)
Next unplug all the power cables of these devices (in case you use a laptop, then take out the battery also)
After five minutes or so, plug-in the disconnected power plugs (laptop users need to insert the battery back)
Now connect back the HDMI cables to the devices
Start your devices and check if now HDMI port is working fine
Solution 3 – Reinstall or Update the Graphics Card Driver
Problem with your graphics drivers can also lead to HDMI port not working.
First, reinstall the graphics card driver. If the problem persists, update the graphics driver. You can update the graphics driver manually or by using a driver update tool. We'll discuss both methods in the post.
Updating Graphics Card Driver Manually
Press Windows logo + R to open the run dialog box
Type devmgmt.msc to open the Device Manager window
Expand Display adapters. All the installed video cards will appear here
Write down the name of your graphics or video card. Now go to the card manufacturer's site or your computer manufacturer's site, look for the latest driver for the graphics card or PC model. Alternately, you can type the name as well as the model number of your video card in Google search bar and locate the latest driver. Once you've found the relevant driver, download the driver file and save it on the desktop or anywhere else. Before you download the driver file, make sure it corresponds to your PC type. That is, if you are running Windows 10 32-bit, the file should be for 32-bit Windows 10 PCs. Similarly Windows 64-bit users need to download the driver file meant for 64-bit Windows 10 version.
Now in Device Manager window, right-click your graphics card and then select Uninstall device
A confirmation dialog box will appear on your screen. Tick the box before Delete the driver software for this device. Now click Uninstall
After driver is fully uninstalled, you need to restart the computer (This is very important; don't skip this step as the driver is uninstalled completely only when you reboot Windows.)
Upon restart, run the video driver's setup file that you have downloaded. Follow the instructions on your screen to finish installation. If asked, reboot Windows again.
As you can see, this process is time-consuming and requires a certain amount of technical knowledge. Moreover, there's always a risk that you might download and install a wrong driver by mistake.
On the other hand, updating graphics driver with a driver update tool is swift and fool-proof.
Update Graphics Card Driver Automatically
We recommend you use DriverDownloader. Not only it is quick but it is also very reliable.
Just click the green button below to get DriverDownloader.
Once you've downloaded the software, install and run it. Next, you need to register it. Because the software features 30-day money-back guarantee, you can try it out without any worry.
Also as a registered user, you can contact customer support in case you need some help in using DriverDownloader or some other assistance related to the software.
Solution 4 – Run Windows Troubleshooter
Here are the steps to follow.
Click the search box in the taskbar, type "control panel" and then click Control Panel in the search result
Now click System and Security
In the search box on top-left, type "troubleshoot" and then click on Troubleshooting
Now click on Hardware and Sound
Click on Hardware and Devices
Click Next
The troubleshooter will now search for any HDM ports related issues and then automatically fix them.
Solution 5 – Troubleshoot Hardware-Related Issues
If nothing has worked, it's possible that hardware issues are causing the problem. You can try replacing your present HDMI cable. If the problem is because of the HDMI cable, this step will resolve it.
In case this doesn't work, too, try the HDMI connection with a different computer or monitor or TV. In case the connection works fine with another device, probably there's some problem with the previous device. In such a case, it will be a good idea to get the device checked.
So, which of these solutions worked for you? Please do leave a comment. It may help other users.