What are the best alternatives to Zoom for video calling?
This is a very common question these days. While it might seem at the moment like Zoom is the only video calling software out there, there are plenty of alternatives.
Zoom has recently been in the headlines due to security vulnerabilities (read our post on tips for Zoom safety and privacy). If you have privacy concerns, can't access Zoom or are having issues with Zoom error messages (Zoom error messages and solutions) for some reasons or just want to try out something different, then read on to find out the best alternatives.
---
Best alternatives to Zoom
Skype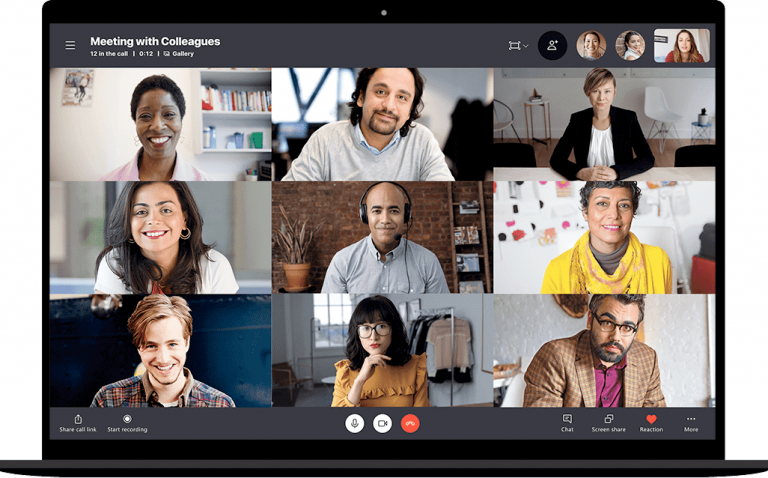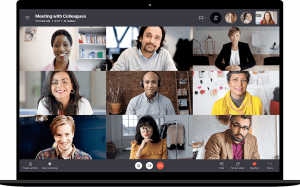 Remember Skype? Skype is still one of the more popular video chat software programs and it has come up with a new feature that can give Zoom a run for its money – Skype Meet.
Pros:
While not as feature rich as Zoom, Skype Meet is free and can be used on Windows, Android, iOS, Mac, and web. Another very impressive feature is that it can accommodate up to 50 users. Users can simply sign in with a link, which makes it very user-friendly, even for those new to video conferencing software. This basically means users can log in even if they don't have a Skype account which will be a big selling point.
Cons:
Skype Meet has a text chat window, but that's just about it. You won't get to enjoy the meeting organization tools that you find in Zoom.
Main features of Skype:
Ability to share presentations
Record calls for up to 30 days
Can blur the background (very important for privacy and for those of us without the perfect bookcase background!)
GoToMeeting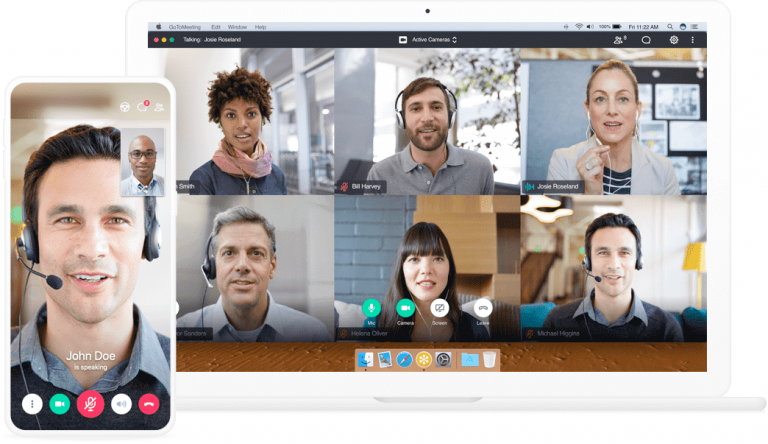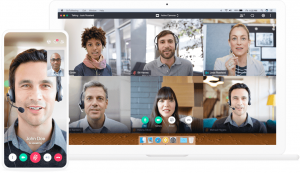 First things first, GoToMeeting is not a free app.
Pros:
Now that we have got that out of the way, let's see what it has to offer. For starters, you get all the basic goodies you expect from a video conferencing software—namely, screen-sharing, audio and video sessions, and a mobile app for both Android and iOS.
Cons:
The main drawback for most users for this app is that it is not free.
The standard version, which will set you back by $14/month or $12/month annually, allows up to 150 members per meeting, which is pretty good. The business plan tier, on the other hand, can accommodate up to 250 participants and come with a price tag of $19/month. If yours is a large business, perhaps the Enterprise plan may be best for you. It allows up to 3,000 users.
Main features of GoToMeeting:
Mobile app for both Android and iOS
The standard version allows 150 users
Screen-sharing
Microsoft Teams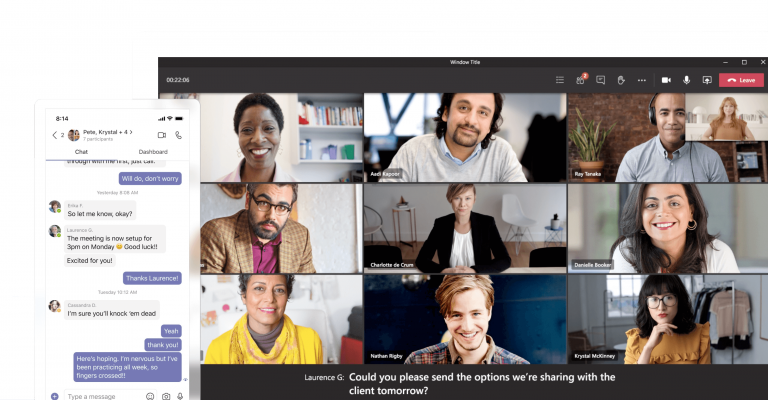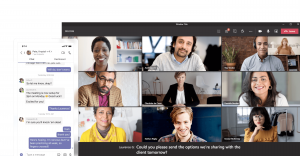 This video conferencing software is one of the top alternatives to Zoom and comes built-in with Office 365. That said, anyone can use the free version of Microsoft Teams; all that is needed is an email address. The basic plan allows up to 300 users, group and one-on-one audio/video calls, guest access, file sharing (10GB per team), and screen sharing.
Pros:
If you want a more robust set of features, check out its business plans. Each team user can share up to 1TB of files and collaborate with others using SharePoint Online and desktop Office programs. The business plans also support training sessions and online webinars, besides giving Administrators access to management, compliance, and security tools.
Cons:
The file structure and permissions settings can be initially confusing. For the uninitiated there is a bit of a learning curve.
Main features of Microsoft Teams:
Basic plan allows up to 300 users
File sharing (10GB per team) in the free plan
Screen Sharing
Cisco Webex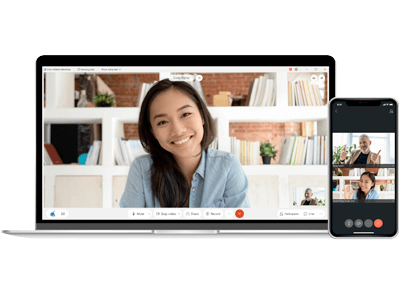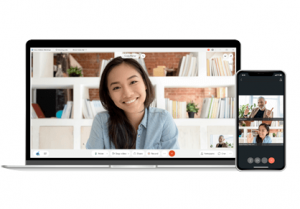 This application has been around for nearly three decades and primarily serves businesses.
Pros:
The free version offer a pretty good set of features and is certainly worth a look. For the present emergency situation, Cisco has increased the participant limit of its free version to 100 (previously 50). It has also removed the 40-min limit and included call-in abilities.
Cons:
Webex has a free basic plan but there is a fee for the Call Me feature.
Main features of Cisco Webex:
100 participants can join simultaneously
Unlimited meeting time
Call-in for audio
Jitsi Meet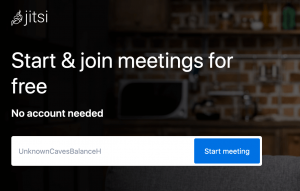 An open-source platform, Jitsi Meet let's you meet anyone online at a single click. Simply go to its site and click the "Go" button.
Pros:
While most users would be satisfied with the quick web version, the more tech-savvy can build up their own video app via Jitsi Videobridge. That said, the free version has features that compete with well-known apps, namely chat, the ability to throw away unwanted (or unruly) users, session recording.
Cons:
Administrative functions need work.
Main Features of Jitsi Meet:
Private or public chat
75 participants can joint at a time
Integrates with Google Calendar, Office 365, and Slack
Google Meet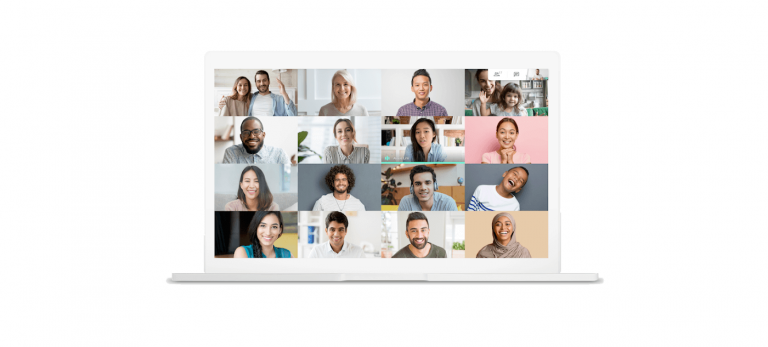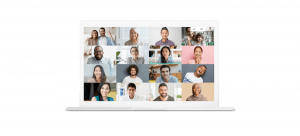 Until recently, this application (previously known as Hangouts Meet) was available only to those who subscribed to G suite (Google's paid service). However, starting early May 2020, Google made this app available for all its Gmail service users.
Pros:
This app allows you to easily video chat with your family, friends, and colleagues, as long as they have a Google account — a prerequisite for using Google Meet.
To start a meeting, go to Google Meet, click the "Join or start a meeting" button, name your meeting (if you want to), and send the invites. Google Meet, like other video conferencing tools, let you schedule a meeting. You can do that using Google Calendar. Security features included in the app include the ability to kick out unruly participants.
Cons:
You will need to have a Google account to use this.
Main Features of Google Meet:
100 participants can join at a time
Unlimited meeting time (till 30th September; after which there will be a 60-min limit)
Facebook Messenger Rooms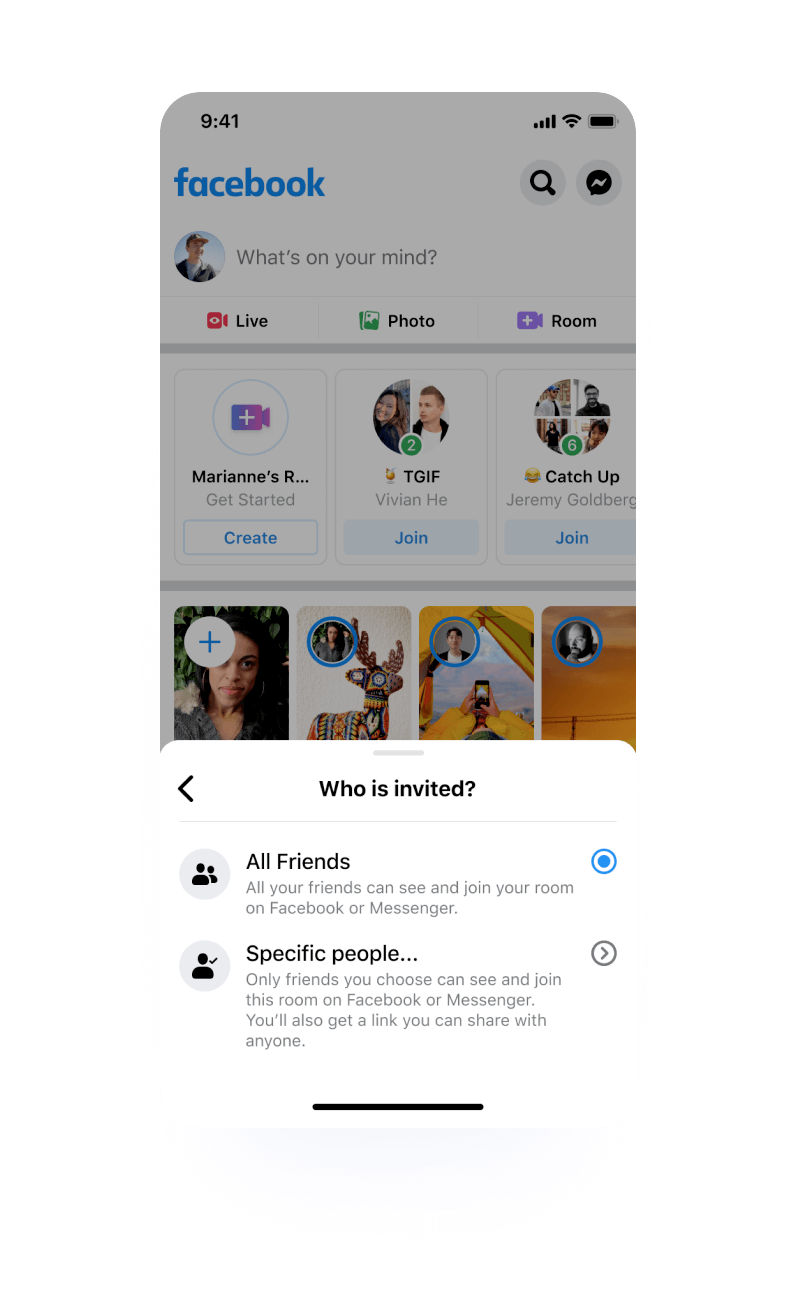 You can trust Facebook to fight for its digital territory. Precisely for this reason, it's beefing up the video chat feature with Messenger Rooms, which allows Facebook users to create private or public video chat rooms. This will help secure it's position as one of the top alternatives to Zoom.
Pros:
Up to 50 people can join a chat room and there's no time limit on meetings. In comparison, Zoom allows a maximum of 100 people and there's a 40-min limit on its meetings. Facebook is also allowing non-Facebook users to participate a meeting via a Messenger Room using a link.
Just like in Zoom and other video conferencing apps,  Messenger Room creators can kick out unruly participants any time.
Cons:
Facebook Messenger Rooms has one noticeable drawback. End to end encryption is missing. That said, Facebook says it is not going to eavesdrop on any calls.
Main Features of Facebook Messenger Rooms:
50 people can join a meeting at a time
No time limit on meetings
Participants can use augmented reality filters
BlueJeans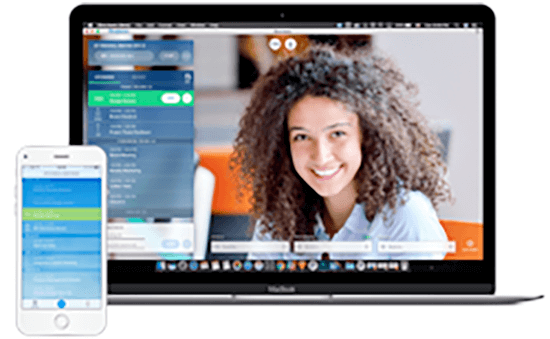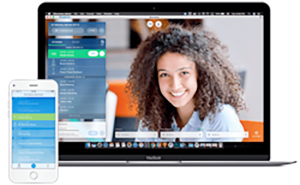 Looking for a high-quality streaming option for smaller teams? If yes, BlueJeans may be right up your alley.
Pros:
BlueJeans is a cloud-based video conferencing service that offers three plans — Me, My Team, and My Company. The first plan costs $19.98 per user and allows up to 50 users. The My Team plan will set you back by $23.99/month per host and allows 10 hrs of meeting recordings. It also offers a common dashboard which up to 75 attendees can use. The MyCompany plan has a limit of 150 users and allows access to a room system calendar.
Cons:
Doesn't offer a free trial for paid plans.
Main Features of BlueJeans:
HD content sharing
Interactive dashboards
Meeting recording
Whereby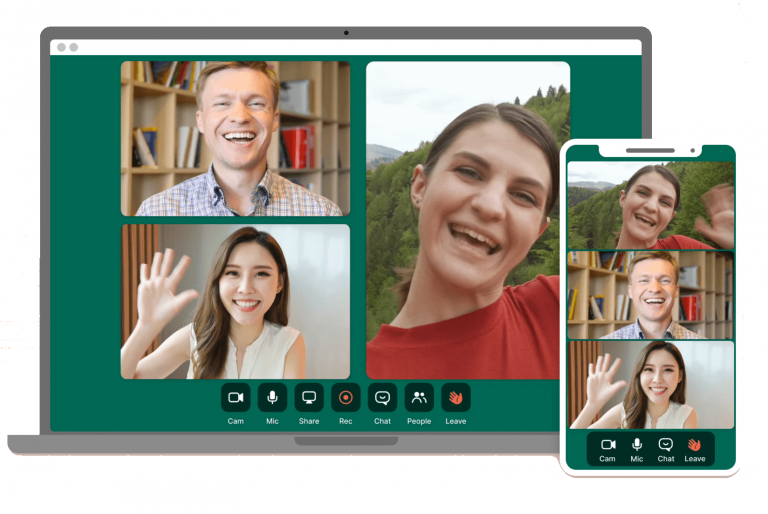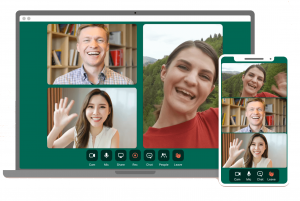 Pros:
The free version is pretty limited, but nevertheless it can be a good option for catching up with your close friends. You get a single meeting room and no more than 4 users can join at one time. However, you get the ability to lock a room, choose your own URL (provided someone else has not already taken it), share a screen, and kick out or mute users.  
Cons:
As the free version has limited features, you may need to upgrade to the pro version. It allows up to 12 users per meeting and gives you three meeting rooms instead of one. You'll have to cough up $9.99 per month for the pro version.
Main Features of Whereby:
YouTube integration
Screen-sharing
You can "lock" rooms
As you can see from the above, there are lots of videoconferencing alternatives to Zoom out there. It is just a matter of finding which one best suits your needs.