The term "flip phone" can refer to many different types of phones but it generally means those hinged phone where the screen flips closed onto the keypad. Some flip phones are quite basic while the newer ones have screens on the outside of the phone as well as the main screen.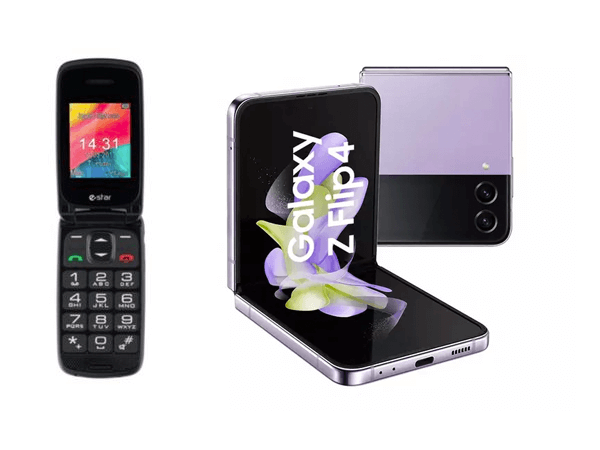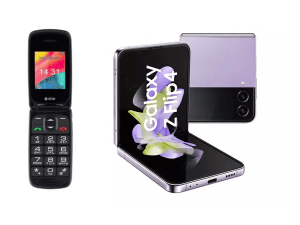 This means alerts and other information can be viewed while the flip phone is closed. Because of these variations in technical specifications and therefore price, it can be hard to directly compare flip phones but here are some options that are popular and highly regarded amongst phone users.
Samsung Galaxy Z Flip4: This is a modern flip phone that runs on Android and features a foldable display . It has a beautifully sleek design and powerful specifications, making it a popular choice for those looking for a flip phone without compromising on display.
Nokia 2720 Flip: This is probably the most basic flip phone that is both easy to use and has a very long battery life. It features 4G connectivity, a 2.8-inch screen, and a durable design. A solid and practical phone.
Motorola Razr: Another modern flip phone with a foldable display. The Motorola Razr runs on Android and has a sleek design.
LG Wine 2: This is another basic flip phone that is popular for its large buttons and easy to use interdace. It features all the basic cellular phone needs such 4G connectivity, a 2.8-inch screen, and a 2MP camera.
The best flip phone for you will depend on your needs and of course your budget. You may want a flip phone to easily fit in a pocket or bag and care very little about the look of the phone and the high screen and camera specs. If this is the case a basic flip phone such as the Nokia is likely to suffice. However, if you are looking for a sleek design with high end specifications and good accessory value – then the Samsung Galaxy Flip4 may be the one for you, but start saving as it doesn't come cheap!