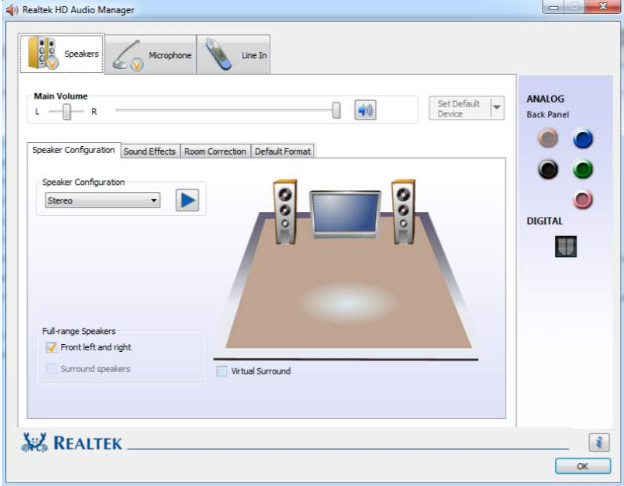 When you install Realtek Audio Driver on your pc, Realtek HD Audio Manager gets automatically installed. You can use this application to tweak sound settings as you like to customize the sound experience.
However at times, you may find that Realtek HD Audio Manager is missing for no reason. When this happens, there's a strong chance your Realtek audio driver has become corrupt.
The good news is that the "Realtek HD Audio Manager Missing" issue is not a serious one. You can resolve it easily by reinstalling the Realtek audio driver.
Read on to learn how to reinstall Realtek audio driver.
Downloading Realtek Audio Driver
You can download this driver in two ways.
Manually – To download Realtek audio driver or any other driver for that matter, you need some basic computer skills. Along with it, you also need some patience as manual downloading process can sometimes take 15-20 minutes, if not longer.
Automatically (Recommended) – We recommend this method simply because it allows you to update the Realtek audio driver in less than 2 minutes and without breaking a sweat. Everyone can use this method, even users who're still struggling with the ABCs of computers.
Downloading Realtek Audio Driver Manually
First you'll need to know your system version. If you don't know this, simply perform the steps below.
Press Windows Key + R to launch the run dialog box
Type 'winver' in the box and press Enter
The necessary information will be displayed on your screen
Once you've gathered the required information, go to the official Realtek website and search for the latest drivers for your windows version. Once you've found the drivers, download and install them.
Downloading Realtek Audio Driver Automatically
As you can see, the manual option is time-consuming and a little technical. A more straightforward and quick approach is to use a reliable and accurate driver update software tool such as DriverDownloader.
With help of this tool, you'll be able to download the latest Realtek Audio Drivers and other drivers in a jiffy.
DriverDownloader is free to download and install. However, you'll need to register the software to get automatic driver updates.
When you register DriverDownloader, you get full customer support and 30-day money-back guarantee. This tool allows you update all your drivers, including Realtek audio drivers, with a click of a few buttons. Moreover, you don't need to be proficient in computers to use this software.
Just click the green button below to download DriverDownloader.