Keeping your Drivers up-to-date is a necessary part of keeping all your devices running smoothly. Corrupt, missing or out-of-date Video Drivers can cause:
problems with video playback
poor quality or erratic video display
Video device not recognised
Other unexpected actions such as crashes and screen-freezing
There are a number of error codes such as error code 0xc00d11d1 which are also related to problems with a Video Card.
When a Driver update is available, it is strongly recommended to install the update as soon as possible to prevent any of the above issues from occurring in the first place. If you want to run a free Drivers Scan to check if your Video Drivers are up-to-date, you can install a driver update tool.
If you are downloading and installing the Video Drivers yourself (without the help of a Driver Update Tool), it is worth bearing in mind that installing incorrect Drivers can prevent the hardware from working and it may be difficult to roll-back to your previous Driver if you have not taken a recent backup or restore point.
Automatic Video Driver Updates
To automatically download and install Driver updates as they become available, you will need to use a driver update tool, the software will then take care of all of your Video and other Driver updates so you don't need to worry about this again. There is a cost to registering the software (just under US$30), so if you prefer to manually update the Drivers yourself, then follow the instructions below:
Manually update Video Drivers
The following steps will show you how to update Video Card Drivers (see images at end of post for more help):
1. Open up the Start menu and then click on Control Panel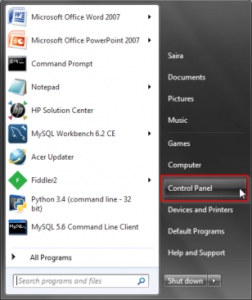 2. A window should appear. Click on Hardware and Sound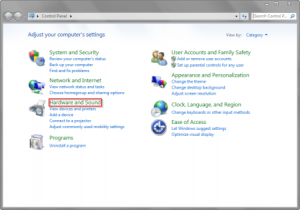 3. Then proceed to click on Device Manager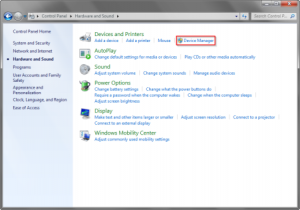 4. A new window should appear now. Display adapters is what you're looking for. Click on the arrow to the left of the Display adapters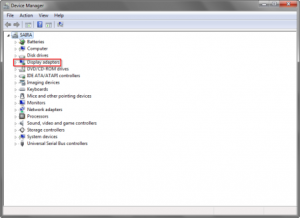 5. Right click on the type of Video Card you have. As shown in the image, proceed to click on Update Driver Software
6. A new window should pop up as shown. Click on Search automatically for updated driver software. If your Video Card needs to be updated, the Drivers should download. If not, you should get a prompt stating your Drivers are up to date.