If you are experiencing issues with a device you may find helpful articles on our website resources section at drivers.com/update. You can also post questions at the end of these articles where our community of experts should be able to help you.
Software Drivers are always being updated and we constantly add new Drivers to our database. Were you unable to find the required Drivers either from the manufacturers' website or using our Driver Update Tool?
If you have run the Drivers scan using DriverDownloader then you can use the information from that scan (Driver model etc) to search the web for the required Drivers. Always ensure the website you download Drivers from is a reputable one.
Search for drivers fix here:
Use the search form below to search for solutions for your drivers or other PC issues.
We also have many tech experts posting articles on how to update Drivers yourself, so be sure to search our website for relevant content.
You can search for your device or issue using the search function or you may wish to post a comment detailing your issue on the relevant article if you cannot find the required solution.
Driver Update Scan
You can use the Driver Update Scan feature in DriverDownloader to search for the required Drivers from the manufacturers website. View this Download Drivers post for more details on this.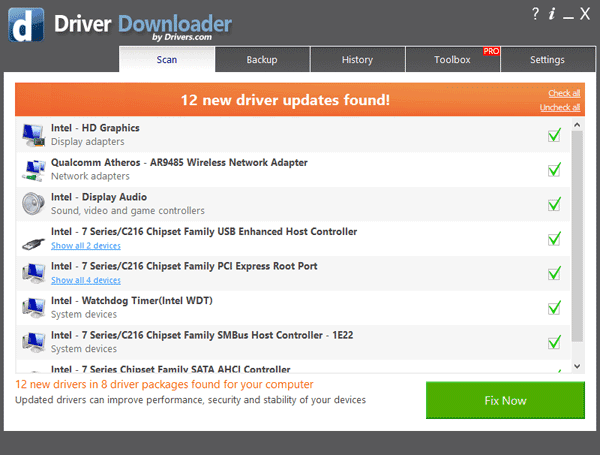 We are always striving to improve both our products and our service to customers, if you feel there is something we could improve on please do contact us on support [at] drivers.com