Download Windows USB 2.0 Drivers Updates
Usually USB 2.0 means a faster connection speed and this is the major difference (generally but not always) between USB1, USB2 and USB3, with the latter providing super speeds of up to 5Gbps.




Like all drivers, USB drivers are updated regularly and should be kept up-to-date with major changes or updates in your Operating System.
The first thing you should find out is if you are using the latest USB 2.0 drivers. You can do this via the Device Manager as follows: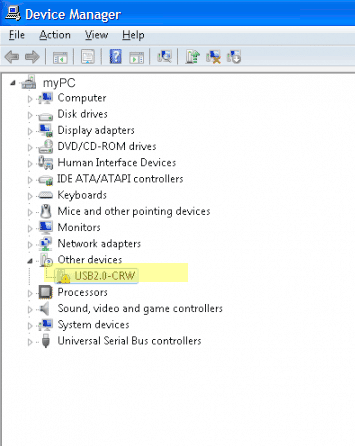 open Windows Explorer > right-click My Computer
select the Hardware tab > click on Device Manager
look for the heading Universal Serial Bus Controllers > Click the '+' sign to expand the menu
If you have USB 2.0 you will see an entry with USB2 Enhanced Controller
if you see a yellow exclamation mark next to this then there is a problem with the device/ drivers
If you don't see USB2 Enhanced Controller when you expand the Universal Serial Bus Controllers menu, it means that you don't have the required USB 2.0 drivers installed.
You can search for USB 2 Drivers on the manufacturers' website or use a Driver Update Tool to automate the driver updates. Click here to view information on updating USB Drivers.
---
Download and install USB Drivers
How Do I Install Driver updates?
To fix your Drivers problems you will need to know the particular model of the USB device you are having problems with. Once you have the details you can search the manufacturers website for your drivers and, if available, download and install these drivers.
You can also use the Device Manager to update Drivers by browsing to the device in question, right-clicking and selecting 'Update Drivers' from this menu.
How do I know if I need to update my Drivers?
If you are unsure of whether or not you need to update your Drivers, or indeed which Drivers may need to be updated, you can run a Drivers scan using a driver update tool (you will need to pay to register this tool but usually the Drivers scan is free). This will allow you to assess your Driver needs without any commitment. Alternatively, you can use the device manager to check if there are problems with any of your hardware devices.
In the Device Manager you will often see a yellow triangle with an exclamation mark next to the device with issues.
How will a Driver Update Tool fix my USB 2.0 Drivers?
A Driver Update Program will instantly resolve your drivers problems by scanning your PC for outdated, missing or corrupt drivers, which it then automatically updates to the most compatible version.
To use a Driver Update Tool such as DriverDownloader, follow the steps set out below:
Click 'run' and follow the on-screen instructions to install the software
Once the software is installed it will scan your PC for missing or outdated Drivers
To avail of the automatic Driver Updates you will need to register the software (just follow the link when prompted)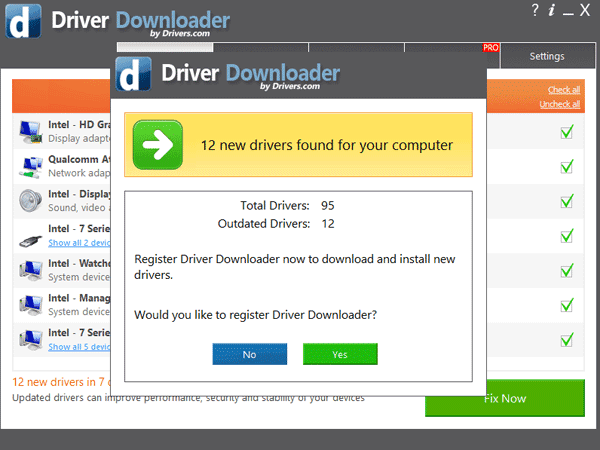 Why should I download Driver Update Software?
Apart from updating your USB Driver, installing a Driver Update Tool gives:
Up to 3 times faster internet connection and download speeds
Better PC performance for games and audio applications
Smooth-running of all your PC devices such as printers, scanners etc.
Better all-round performance of your PC due to automatic driver updates which will
keep all your devices and your PC in top condition
Common USB 2 Driver Problems
USB devices are what is called 'plug and play' meaning quite literally that you should be able to plug something in and play, there are few additional configuration settings.
If your USB device does not work the most likely problem is missing or outdated drivers. When you plug the device into your USB, Windows will look for the associated driver, if it cannot find this driver then you will be prompted to insert the driver disc that came with your device. Common USB Device errors are 'usb port not working' or 'bugcode_usb_driver' issues.
You may not have this disc or you may have updated your operating system since installing the drivers, you will therefore need an updated USB driver. This is where a Driver Update Tool can be helpful or if you have the time you can search for and install the drivers yourself.