Is your iPhone charged and on (you can hear notifications coming in) but the screen is black? If you screen is black but it the phone still works this might seem like a serious issue but there is usually a very simple solution. This post will help you fix this problem with various iPhone models such as iPhone 7, 8 and above.
If your iPhone screen is black but still works do the following:
Plug in your iPhone (to ensure the problem is not a dead battery) and use the power button to make sure it is turned on. You should hear notifications coming in and just not see them as the screen is black. If you want to test this ask someone to call your number.
The problem with your iPhone screen is going to be either software or hardware. If it is software then a forced restart may fix the issue, hardware issues may require a visit to your apple repair specialist.
Force restart of iPhone
For iPhone 8 or later do the following to force a restart of your phone:
press volume up button, then volume down button, then press and hold the power button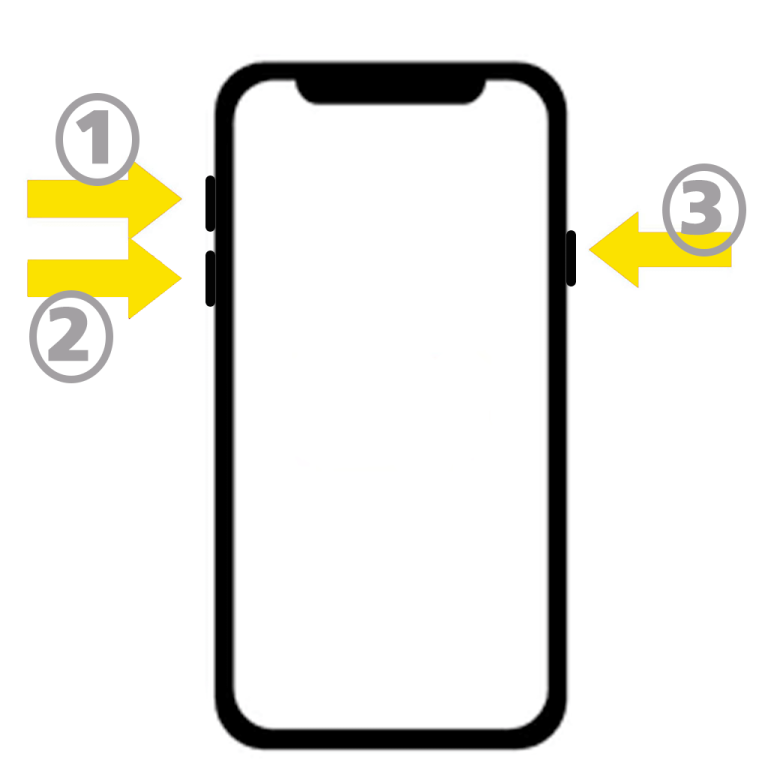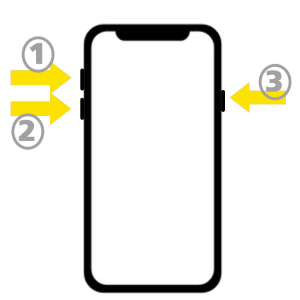 For iPhone 7 or iPhone 7 plus do the following to force a restart of your phone:
press and hold the side button and the volume down button until you see the apple logo appear on screen, then release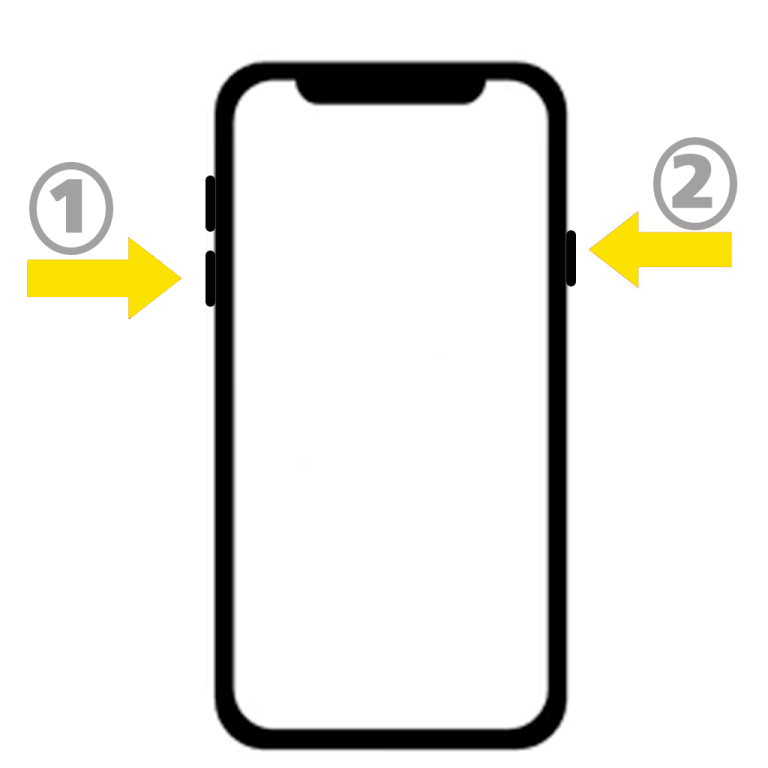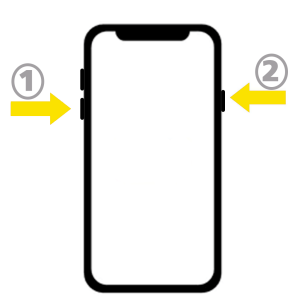 For iPhone 6 or earlier models do the following to force a restart of your phone:
press and hold the home button and the side/ top button (depending on model) until the Apple logo appears on screen
To familiarise yourself with your iPhone model and the relevant buttons, check out our iPhone user guide for new users.
This forced restart will hopefully have fixed your black screen issue. If you are still having problems you may have a hardware issue with your screen. However, if the iPhone is restarting but just getting stuck during the restart, then follow the instructions below.
iPhone is stuck during startup
Is your Apple iPhone going through the startup process, but freezing on either a red or blue screen or the Apple logo? If so then complete the following steps to try to fix this issue.
Connect your iPhone to your computer. Depending on the Operating System of the computer, you will access the iPhone through either Finder or iTunes
Select your iPhone through either of the above programs

On iPhone 8 or later models, press and release the volume up button, then press and release the volume down button, then press and hold the side power button (see image below)
With the iPhone 7 or 7 plus models do the following:
For the iPhone 6 or earlier models press and hold the home button and the side button at the same timeClick here if you are a Windows 10 user and having problems connecting your iPhone.

keep these buttons held down until you see the recovery mode screen appear.
A popup window will prompt you to update or restore, choose the update option
You computer will then download the software and should solve you iPhone issue
If the solutions above don't resolve your iPhone screen issue, try contacting Apple support