Is your computer not working as fast as it used to? Is it hanging every now and then?
If so, perhaps it's about time you update the device drivers.
Old drivers can seriously impact the performance of your computer, and keeping your drivers up-to-date is a vital part of maintaining your device computer in tip-top shape.
It's a common practice for computer users to defer updating drivers until a problem occurs, but that is hardly a smart thing to do. That's because many driver updates—e.g. driver updates for video drivers—often include performance updates. Not installing these updates mean the concerned device's performance will be less than optimal.
Computer Drivers—An Introduction
One question that many computer users ask is, Can updating drivers improve computer performance?
The answer is a resounding YES.
To understand why this is so, it is necessary to understand what drivers are and do.
An operating system and software cannot communicate with a piece of hardware on their own. They need a middleman, someone who can help them communicate with installed hardware. A device driver is this middleman.
Each piece of hardware has its own driver, which allows the operating system and other software to communicate with that driver.
Driver updates, among other things, fix bugs within the concerned software, including security tweaks, contain performance enhancements, and, most importantly, improve the communication between a hardware device and the operating system and other software.
Device drivers often get installed automatically whenever you plug in a new device, like a mouse or printer. This is perhaps the reason why computer users often don't pay much attention to them. In instances when drivers are not automatically installed, the user must install them manually.
Different Driver Types
Broadly speaking, drivers can be divided in two categories.
Drivers for peripheral devices (e.g. printer drivers)
Drivers for hardware devices (e.g. graphics card drivers)
Drivers for hardware devices (think video card drivers, network drivers, sound drivers, etc.) make hardware installation easier, besides ensuring compatibility. However, some drivers (like those linked to top-of-the-line graphics cards that one commonly finds in gaming laptops) are periodically updated mainly to boost performance rather than simplify installation or ensure compatibility.
Peripheral device drivers power peripheral devices like external drives, cameras, music players, microphones, printers, etc. These drivers ensure that your computer and peripheral devices function together seamlessly by efficiently moving data to and fro between them.
When Drivers Should Be Updated?
There is not one but two answers to this question. That is so because drivers too are of two types, as discussed in the previous section.
Drivers for hardware devices should be updated on a regular basis, which basically means whenever a new driver update is released. Doing so is crucial for your computer's performance. This is especially true for video drivers because not installing the latest updates for them significantly impact your computer's or laptop's performance. If you are into gaming, this is one consideration you might not want to take lightly.
In contrast, drivers for peripheral devices do not impact your computer's overall performance. That means it's okay to update them only when you a problem or issue crops up.
Where You Can Find Drivers
There are innumerable places where you can find drivers, but that is hardly a good thing. That is because not all of these places are reputable. Downloading a driver from a dubious source could do more harm than good.
The first thing you should do if you are searching for a driver update online is to ensure that the source you have selected is trustable. Ideally, you should only use the manufacturer's website or a reputable 3rd party vendor.
When it comes to driver updates, some of the primary sources are as follows:
Hardware or device's manufacturer website. Generally, these websites include a driver download section. You can find drivers matching your operating system and hardware or software specifications here.
Because Windows uses far more drivers than Mac systems, it has a sizeable collection of various generic drivers. You can download generic drivers for devices and hardware from the Microsoft website.
The CD or DVD which was included with the device in question. Simply insert the disc in your computer's CD or DVD drive to reload drivers.
Third-party vendors
Think Going Automatic
Did you know that software tools can automatically update all the drivers on your computer in a jiffy?
Yes, that's true. These software tools scan your computer and automatically update all outdated drivers.
But there's one important thing: Not all driver update tools are the same. Only a few are genuinely fast, accurate, and effective; others are either mediocre or simply a pain in the neck, hogging your computer resources and updating drivers at random.
If a fast, no-hassle computer experience is what you want, opt for a reliable driver update software tool. We recommend you give DriverDownloader a try.
How to Update Drivers Manually
Want to update device drivers manually? If so, this section is just for you.
Windows computers include a utility called Device Manager, which lets you update device drivers, among other things.
We have shown you the steps to update the mouse driver, but these same steps can be used for updating drivers of other devices or hardware.
Here's what you need to do to update a device driver manually using Device Manager.
Click the Windows icon, type run in the Start Search box and press Enter
In the run dialog box, type devmgmt.msc and press Enter. This will open the Device Manager window
Expand Mice and other pointing devices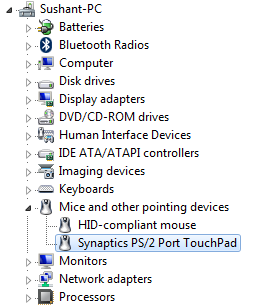 Select your mouse, right-click it, and click Update Driver Software
Select the first option that you see in the Update Driver Software dialog box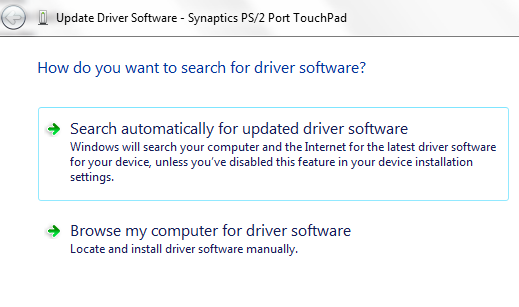 Wait for Windows to locate the driver and download and install it
If you are prompted to restart the computer after installation is complete, do so
Of course, you download the latest driver from the manufacturer website directly, without using Device Manager.
Just a word of caution: When downloading a driver from a manufacturer website or a third-party vendor, make sure the selected driver is compatible with your operating system. If you are using a Windows 10 32 bit system, select a driver that is designed for 32-bit systems. Likewise, those using a Windows 64-bit computer should choose drivers designed for 64-bit systems.
Updating Device Drivers Equals Better Performance
Coming back to the main question: Does out-of-date drivers impact performance?
Yes, they can. Outdated drivers can be a big deterrent to your computer's performance. They can also become a cause of more serious problems.
So, what is the easiest way to update device drivers?
The simplest and quickest way to update device drivers is by using a reliable and fast driver update tool. We think you should give DriverDownloader a try. It is not only super fast and accurate but also come with a 30-day money-back guarantee. No wonder then it is software of choice of innumerable users!
Here's the link to download DirverDownloader