Are you looking for a solution to the PFN_LIST_CORRUPT error?
Then this post is just for you. We'll be discussing various ways to get rid of this common Blue Screen of Death (or BSOD for short) error.
However, first let's take a look at why this error occurs in the first place.
What causes PFN_LIST_CORRUPT?
PFN stands for page frame number. This database host lists that represents physical memory pages of a Windows system. When the system needs to determine where a file is located, it refers the PFN database. When this database becomes corrupted, the Windows system might not be able to locate files itself. This in turn causes the PFN_LIST_CORRUPT BSOD to appear on your screen
This brings us to an all-important question: What can you do about this error?
Here are three DIY solutions to the titled error. You don't have to try all the three solutions; start with the first one and work your way down, till you get rid of the PFN_LIST_CORRUPT error.
Solution 1 – Update your drivers
Did you know that one of the most common causes of this error is outdated, corrupt, or faulty drivers?
Therefore, before you do anything, we recommend performing a driver update.
You can update your device drivers manually or automatically. Most people prefer (including us) the automatic method because it's convenient, fast, and more accurate. All the same, we've shown the steps for both, so you can decide which one works better for you.
Updating drivers manually
To update drivers manually, visit the manufacturer's site for your devices, and then search and download the latest available driver. Take care to download drivers that are compatible with the version of Windows you're using. For instance, if you have a Win 10 (32-bit), download drivers that are meant for 32-bit Windows 10 computers.
Updating drivers automatically
In case you lack the time, skills, or patience to download and install drivers manually, we recommend you use an advanced driver update software, such as DriverDownloader.
This tool automatically scans your system for outdated drivers and then updates them. Sounds cool, eh?
While you can download, install, and even run DriverDownloader for free, you'll need to register to get automatic driver updates. Since the software is backed by 30-day money-back guarantee, there's no reason to not register it.
Here's the link to get DriverDownloader:
Solution 2 – Check your RAM
Windows come with an inbuilt Memory Diagnostic tool for checking faulty Random Access Memory (aka RAM).
Here's what you need to do:
Press Win + R keys simultaneously
In the run dialog box, type mdsched.exe and then click OK
Select the first option – Restart now and check for problems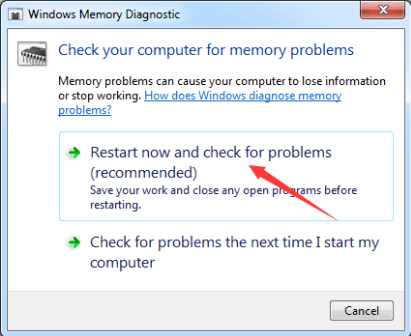 Windows Memory Diagnostic tool will now scan the RAM. This may take some time. Once the tool has finished scanning, it will show the results
Restart Windows and check if the error is fixed
Solution 3 – Check your hard drive
A corrupted hard drive can also throw this error. So if the first two solutions didn't yield the desirable result, we recommend you check the drive for corruption.
Here're the steps to follow:
Click the Start menu, find command prompt, right-click it, and select Run as administrator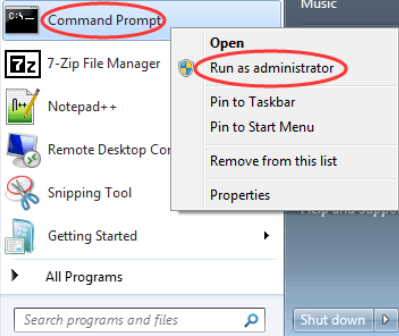 If a User Account Control window pops-up on your screen, click the Yes button
Type the following command and then press the Enter key

The check disk tool will now scan your hard drive for errors. If it finds any errors, the tool will automatically fix them. This may take some time.
Now restart windows and check if the PFN_LIST_CORRUPT error is fixed