When you visit websites, you might have seen prompts like save cookies, save necessary cookies, or save all cookies. Web experts mention cookies are a crucial part of your Internet experience and they are useful. They keep track of things you do and store important information like login details and personal information.
The information stored in the form of cookies is used when you visit the websites the next time. Websites use it to understand your preferences and improve your browsing experience.
Over time, the cookies get collected in your computer and become a huge pile of data. This in turn can make it difficult for Chrome to find relevant information, and as a result of which you may experience your browser slowing down.
A simple solution to this problem is deleting all cookies. There is no harm in deleting all cookies as the browser can fetch information from the website server the next time you visit a particular website.
Here's what you need to do to cookies in Chrome.
Open Chrome
Click three vertical dots that appear on the top right corner of the browser. It opens the Menu.
Click More tools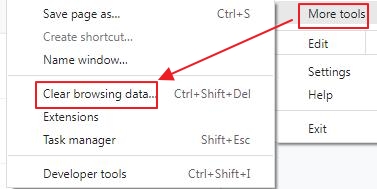 Click Clear browsing data
In the Clear browsing data window, click the Time range drop-down list and select All time
Check the following boxes – Browsing history, Download history, Cookies, and other site data, Cached Images and Files, Site Settings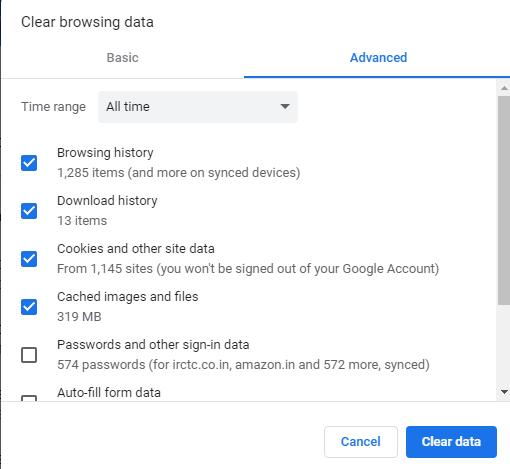 Now try opening a website and the browser should work fast.
As you can see, removing cookies in Chrome is a cinch. But what if the problem is with your computer? What should you do if your computer has suddenly started running slow or showing random errors?
Such computer issues are not difficult to resolve either, especially if you have a reliable driver update tool. Outdated, faulty, or incorrect drivers can cause all sorts of problems, including the aforementioned ones. So, the best way to keep your Windows computer fit and healthy is by regularly updating drivers. With an advanced tool, like DriverDownloader, this is a child's play. You can update your drivers with a single mouse click.
Here's the link to download DriverDownloader