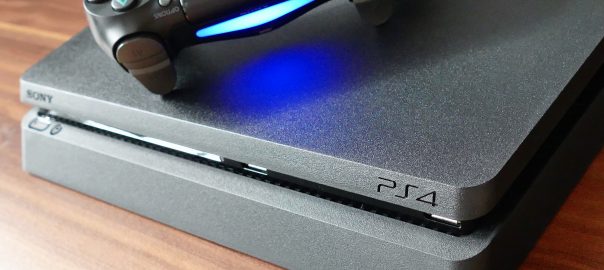 Many PS4 console users have complained of frequent disconnections from online gaming sessions, which in turn, degrades the gaming experience. If you are experiencing similar issues, this post is for you.
Before you perform any troubleshooting steps given in solution below, make sure your Internet connection is stable.
If your network connection is fine there are chances the problem is in PS4 console NAT Type setting. One of the common solutions to this problem is to change the NAT Type in PS4 console.
What does NAT Type mean?
NAT stands for Network Address Translation which is designed for IP address conservation. NAT enables private IP networks that use unregistered IP addresses to connect to the Internet. If you participate in online gaming through PS4 console, the type of NAT will determine how good the gaming experience will be.
NAT operates on a router which connects two networks together. It translates the private IP addresses of the internal network into legal addresses before forwarding data packets to other network.
There are 3 types of NAT- Open NAT, Moderate NAT, and Strict NAT.
Open NAT- – Also known as Type 1, in Open NAT type, your devices are directly connected to the World Wide Web. In such scenario your PS4 console connection with game server would have lower latency and the Internet connection with the game server would be pretty fast. In other words, there would less or no frequent disconnections. One advantage of using Open NAT type is it allows connection to all NAT types. The downside of Open NAT is the connection is less secure.
Moderate NAT – Also known as Type 2, in Moderate NAT Type, your PlayStation 4 connects to the Internet through a router. The Moderate NAT is slower connection with higher latency in comparison to Open NAT Type. With Moderate NAT type, you can still connect to most users.
Strict NAT – Also known as Type 3, it is the strictest NAT Type in which your PlayStation 4 connects to the Internet through a router. In Type 3 NAT, the chances of disconnection and lag are highest. In Strict NAT, you can only connect to user with Open NAT Type. Also some of the PS4 console online gaming features won't work with Strict NAT Type
If you are using Type 3 NAT, you need to change to other NAT Type (2 or 1) to increase the connection speed. To do so, you need to first know the type of NAT PS4 console is using for internet connection.
Steps to check NAT Type on PlayStation 4
On your PlayStation 4, perform the following steps
Open Settings screen
Select Network-> Connection Status
After completion of the test, look for the type of NAT at the bottom of the screen.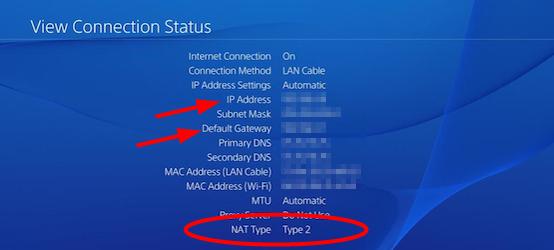 Steps to change NAT Type
As mentioned earlier, NAT operate on router and you cannot change the type of NAT directly on PS4 console. To change the NAT type, you need to change some settings on the router. The procedure to change type of NAT differs with every router make and model. Here we have shown how to change the type of NAT on TP-Link router.
You can use this procedure as reference and change settings on your router. To know exact steps how to change the type of NAT on your router, read the official documentation of the router before following the steps given below.
On your computer, launch a browser
Type the IP address to access router's user settings. In most case, the router IP is 192.168.1.1 or 192.168.0.1.
If you don't know the Router's IP address, follow the steps given below to know it.
Steps to find Router's IP address
Click Start
Type cmd in search bar
In the command prompt, type ipconfig and hit Enter on the keyboard
Look for Default gateway value- It should read something like 192.168.X.X |(where X is single or double digit number)
The value of the Default gateway is your router's IP address.
Now that you know the router's IP address, type it in the address bar of the browser and hit Enter on the keyboard. You will see a login screen of the router interface
Enter login credentials (Username & Password) to access router settings
Click on Forwarding in the left hand pane to expand the category
Locate uPnP and click on it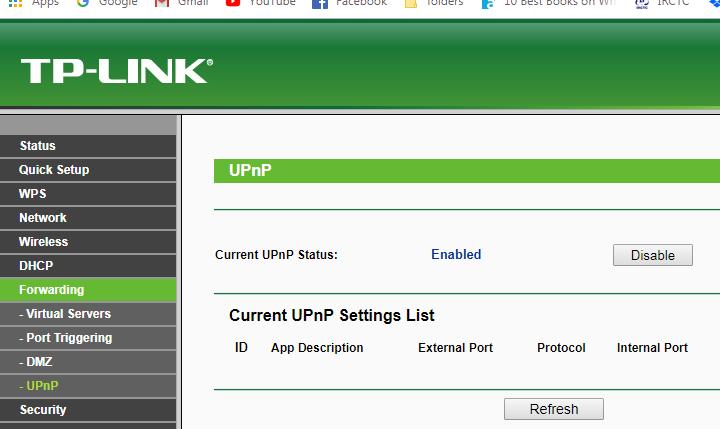 You can change NAT type on PS4 console in two different ways. First is DMZ and second is Port forwarding.
What is DMZ?
DMZ stands for Demilitarized Zone. A DMZ on your router refers to DMZ host. The router DMZ host is the hosts of all internet ports that includes all UDP and TCP ports exposed and open except those ports that are forwarded.
Enabling DMZ is like connecting your computer directly to cable or DSL modem. You should avoid using DMZ for long period as simple Windows firewall cannot protect your computer or other devices on the network from Internet threats. You need to consider the security risks before proceeding to steps given below.
Steps to enable DMZ on router
Open the router settings page and look for DMZ setting. You need to read the router manual to know the exact location of DMZ setting in the menu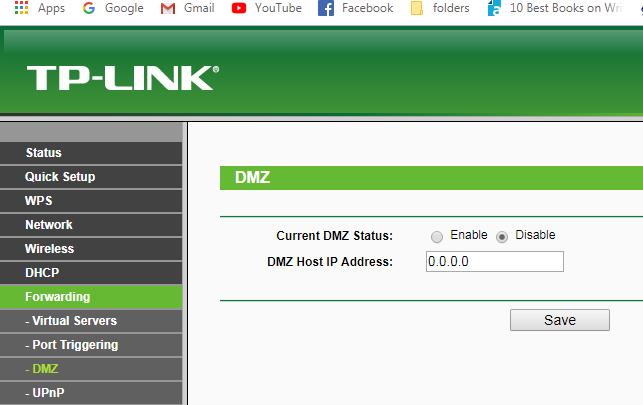 Enter the IP address of your PS4 console in the DMZ Host IP address box
Click Save
Now open PS4 console Settings and check whether type of NAT has changed.
Try playing some online multiplayer game and check whether the gaming experience is smooth and uninterrupted.
If you want to try other way to change type of NAT of your PS4 console, follow the steps given below
Steps to forward ports in router
Open router settings and look for setting where you can forward ports. In most cases, the forward ports option is named as "Virtual Servers" (in our case), Port Forwarding, and Applications. Check your router manual to know the exact setting to forward ports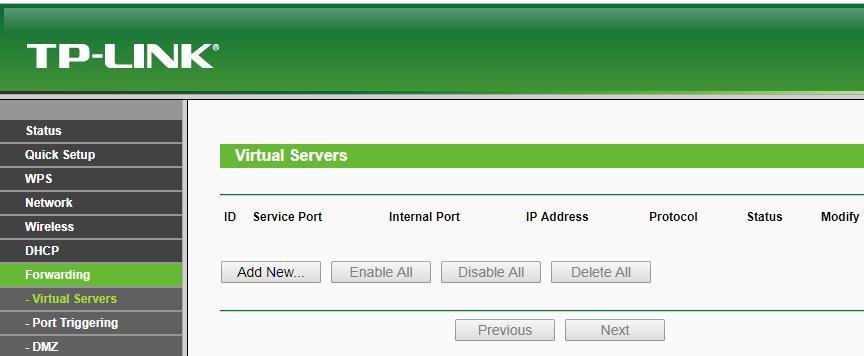 You need to add custom forwarding ports. The number and types of ports that you need to enter are mentioned below. These ports are recommended by PS4 manufacturer Sony.
443(TCP), 80(TCP), 3479(TCP and UDP) 3478(TCP and UDP), 3480(TCP)
you also need to assign name to each port and also type PS4 console IP address in each port setting
Click Apply to save changes
Open PlayStation 4 settings and check if the NAT Type has changed.
Try playing multiplayer online game and see if the gaming experience has improved.