If you want to install Windows on your PC or laptop, you will need Windows OS Setup. Microsoft offers Windows OS setup in ISO format. You can download the ISO file for free and burn the ISO file on DVD. Today, most laptops do not have CD/DVD drives that make things difficult. The solution to this problem is to install Windows from a USB drive.
Instead of burning the ISO file to DVD, you can burn the ISO file to a USB drive. Here we have discussed detailed steps of how to burn Windows ISO to USB step by step.
Things you will need
You will need a Windows 10 ISO file (that you can get from the Microsoft website) and an empty USB drive. If you want to install Windows 32-bit edition, a 4GB drive will suffice. If you want to install Windows 64-bit edition, you will need a larger capacity USB drive- 8GB or larger. Make sure the USB drive you plan to use does not have any important files as all contents from the USB. The contents of the USB will get deleted/overwritten when you burn ISO to USB. Here are the detailed steps.
Step One- Download MediaCreation Tool
Go to the Microsoft website and download the MediaCreation tool
Accept Licensing terms to proceed
Select Create installation media for another PC.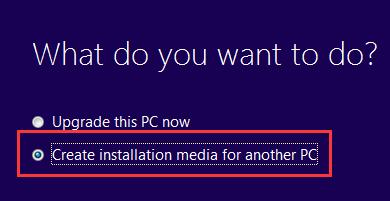 In the next screen, select desired Language, Edition, and Architecture of the Windows OS you want to install.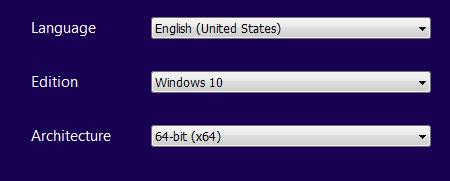 Click Next
Select ISO file and click Next
You will be prompted to select the download location. Navigate to the desired partition or folder on your PC and click Save. The download file is named Windows by default. You can change it as per your preferences before clicking Save.
The download starts instantly and you have to wait until the download completes.
Step Two – Download and install Windows USB/DVD Download Tool.
Go to the Microsoft website and download the Windows USB/DVD download tool. Alternatively, you can also go to this link to get the Windows USB/DVD download tool.
Install the software on your PC. After the software is successfully installed, you will see a shortcut for software on the desktop.

Plug-in USB drive
Double-click on the USB/DVD download tool shortcut to launch the application
Click Browse and navigate to the folder where you saved the Windows ISO file and select the ISO file

Click Next
Click USB device
Select the USB drive from the drop-down list
Click Begin Copying
Next, click Erase USB device

The process will take some time to complete. After the process is completed you will have a bootable USB that can be used to install Windows on any PC.