If onboard network radios are not available, the A6210 adapter can be an option to establish wireless connectivity.
With the latest drivers, Netgear has introduced noticeable improvements. And the device can support Beamforming+ connectivity, provided you have a Netgear router that is compatible with this technology.
But if you experience regular dropping of internet connectivity, that can frustrating to say the least. In this post, we will show you the steps you need to perform for fixing Netgear A6210 issues on Windows 10.
Issues with Netgear Genie Software
There are 2 different setup applications that Netgear provides. One application includes Genie software while the other one is a standalone version.
However, some users state that both of these versions have Genie, the only difference being that the standalone version runs a silent installation. That is, the installation runs quietly in background.
Because Genie software has had some issues in Windows 10, if you are a Windows 10 user, it would be best to use an OEM driver. OEM stands for original equipment manufacturer.
Using MediaTek driver in place of Genie Software
Genie software bundles more than one drivers into installer, which can be an issue if your internet connection keeps on dropping regularly. A good option to get rid of the problem is to use MediaTek LAN driver instead.
How to remove A6210 Genie Software
The first thing you must do is uninstall Genie. To do this, launch Control Panel. To access control panel, type control panel in the start search bar and press Enter
In the event the Category View is set by default, you must select Small Icons in the View by drop down menu. If the View by category is already set to Small Icons, move to the next step
Important: When it comes to removing or adding applications from Windows, you are recommended to use Programs and Features. Regardless of which Genie version you are using, you must uninstall the program from the Programs and Features window.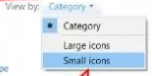 You will see a list of installed software in the Control Panel window. Browse through the list until you see Programs and Features. Then click Programs and Features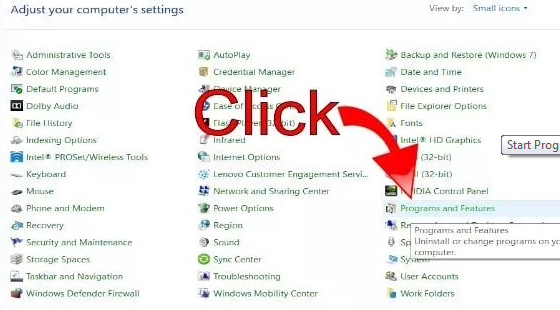 Now you will see all the programs installed on your computer. Browse through the list until you see Netgear A6210 Genie software

Right click Netgear A6210 Genie software to open the context menu
Click Uninstall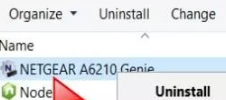 The InstallShield Wizard will load now. Once it has loaded, select the Remove option and then click the Next button
A message asking you to confirm if you wish to uninstall the software will appear on your screen. Click the Yes button
Windows will now uninstall the selected software. Wait until the uninstaller has completed the process
Once the uninstallation is complete, a notification will appear on your screen. Click the Next button to proceed
Lastly, a prompt message will appear on your screen asking you to remove the USB 3.0 adapter. So disconnect the Netgear A6210 wireless dongle from the port and click the OK button
Restart your windows to ensure all registry entries related to Netgear Genie are removed from your computer.
Once Windows restarts, update the driver for your adapter by using the steps listed below
How to update Netgear Adapter using MediaTek Equivalent?
The steps discussed in this sub-section are complex. Make sure you follow these steps to the tee.
You need to initiate Genie software, as well as connect your adapter. However, you must not install Genie software completely. If you do that, you must restart the entire process again by first uninstalling Genie and then performing the steps discussed in this sub-section. In the event you wish to download the driver software, you can use this link.
Go to the download folder, locate Genie standalone installer package, and then double-click it

Accept the licensing agreement by selecting the "I agree" option. Click the Next button
Now Genie software is going to reinstall itself. The progress bar on your screen helps you keep a track of the installation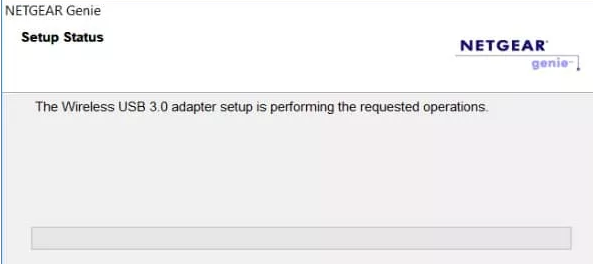 As part of the installation process, Netgear Genie is going to ask you to connect your wireless adapter and then click the Yes button. You must not click the Yes button. Instead, connect your adapter and leave this prompt open while you follow the steps shared ahead
After you connect the adapter, your system is going to install a basic or generic driver. Now open the Device Manager window by typing devmgmt.msc in the Start Search box and pressing Enter
The device manager window will display all hardware devices connected to your computer. Browse through the list until you find Netwok Adapters. Then expand this entry. One of the sub-entries will be Microsoft WLAN USB Wireless LAN Stick device. (Keep in mind that this entry may have a slightly different name as that depends on the version of Windows you are using)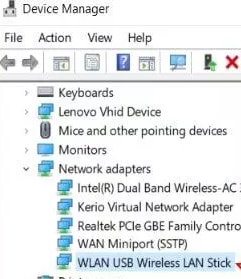 Right-click this device and click Update Driver
In the next screen, Windows will give you two options. One, you can have Windows search automatically for the latest driver on your computer and the internet. Two, you can manually browse your computer to locate the correct driver. You must use the second option "Browse my computer for driver software"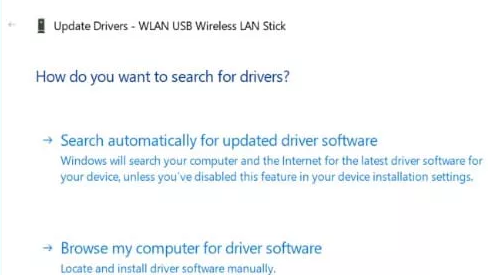 In the next window, choose "Let me pick from a list of available drivers on my computer"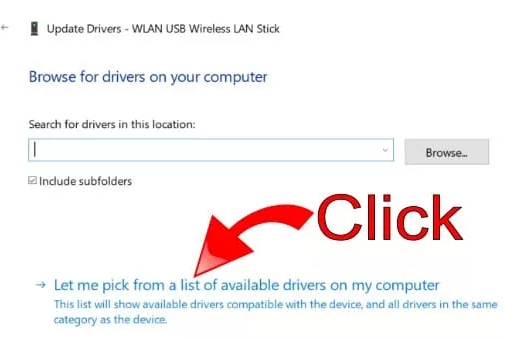 In the next window, first deselect "Show compatible hardware". Next, browse through the list in the left pane until you locate MediaTek Inc. manufacturer
In the list that appears in the right pane, choose 11ac Wireless LAN Card Version 5.9.57.0 driver
Click the Next button
Windows may display a warning message, which can be ignored. Click the Yes button to start the installation process
Windows will now start the installation. Wait till it is completed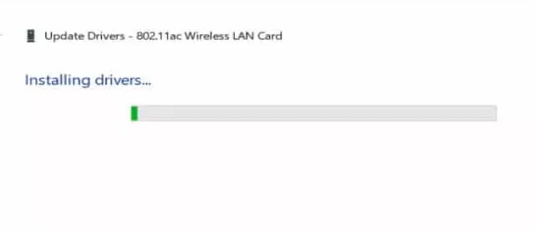 After the installation process is complete, adapter is going to change in your Device Manager window. It will now be listed as 802.11ac Wireless LAN Card. Right click on it and choose Properties. Click the Advanced tab and set Selective Suspend to Disabled
Click the OK button
Click the Device Manager window and then click Yes on Genie Installer. A message will appear on your screen stating that Netgear has updated device drivers. You should no longer encounter any problems because you will now be using OEM driver from MediaTek
Best option for managing hardware devices
The easiest, simplest, and quickest way to optimize and manage Wi-Fi adapters is by using a reliable driver update software. We recommend using DriverDownloader because it is easy to use, accurate, and super quick.
You can update the drivers for the Wi-Fi adapter and other hardware devices in a jiffy. Also, all registered users enjoy access to email customer support and receive a 30-day money back guarantee.
Here is the link to download DriverDownloader