Bluetooth is an important functionality in Windows. You need Bluetooth enabled in your computer to connect your wireless speakers, headphones, or transfer files from your smartphone to your computer or vice versa.
Many Windows users, however, have reported strange problems where they can't find Bluetooth settings on their computers. In simple words, Bluetooth settings go missing from Windows 10.
If you are facing a similar problem, we can help. Here are some solutions to Windows 10 Missing Bluetooth Setting problems.
Boot in Safe Mode and then Boot in Normal Mode
Hold down Windows keys and press the R key to bring up the Run command
In the Run command box, type msconfig and click OK
Go to the Boot tab and navigate to Boot options
Place a tick in the Safe boot option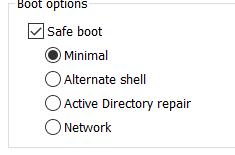 Click Apply-> OK
Close all windows and restart your computer
The PC will reboot in Safe Mode and Windows 10 will install missing Bluetooth drivers.
Repeat the first three steps
Now you have to remove the tick from the Safe Boot option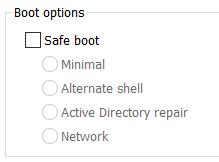 Click Apply-> OK
Close all windows and restart your computer
Now Windows 10 will boot in normal mode. Check whether you can see Bluetooth settings.
Check Bluetooth Service
Windows has a service for each functionality. Since the Bluetooth settings are missing there is a possibility that the Bluetooth service is not able to launch itself.
By default, the Bluetooth service is scheduled to start automatically when the computer boots. However, if the Bluetooth service startup has got changed from automatic to Manual, you could face problems like missing Bluetooth settings.
The good news is that you can change the service's settings again to Automatic. Here are the steps to follow.
Press Windows + R key combination to bring up the Run command window.
In the Run command box, type services. msc and click OK
In the Services window, scroll the services list entries to find "Bluetooth support service"

Double click "Bluetooth support service"
In the Bluetooth service window, check the Service status. If it mentions stopped, click Start to start the Bluetooth support service.
Next, click the Startup type drop-down list and select Automatic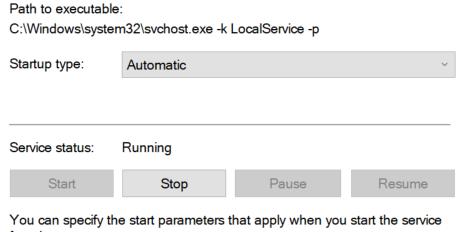 Click Apply-> OK to save changes
Close all windows
Click Start -> Settings
Click Devices
Check whether the Bluetooth option has appeared in the left pane
Enable Bluetooth using a Physical key
Some laptops come with a physical button to start Bluetooth. Check your laptop manual to see if there's such a button. If your laptop has a physical key for Bluetooth, use it to turn on Bluetooth.
Update Drivers
If nothing has worked, you should try updating Bluetooth drivers. Outdated drivers are often the root cause of many problems and it is possible that the Bluetooth issue you are experiencing is because of old or faulty Bluetooth drivers.
Updating drivers manually can be difficult as you must have some technical knowledge. Plus, you must know the specifications of the Bluetooth device you are using, as well as the serial number of your laptop to download the correct driver.
A much better option is to use a reliable driver update tool. We recommend DriverDownloader because it is fast, easy-to-use, and comes with a 30-day money-back guarantee.
Here's the link to download DriverDownloader