Some issues related to PS4 can be easily fixed using the Safe Mode. For instance, if you ever encounter the error mentioned below, you can troubleshoot it by putting the PS4 into the Safe Mode.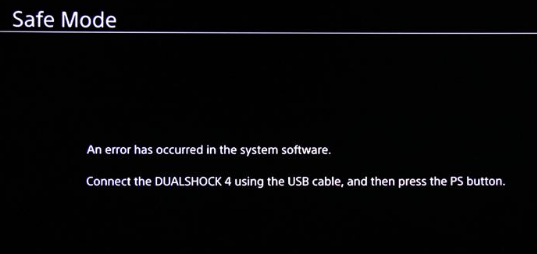 Not sure how to go about using PS4 Safe Mode?
Worry not. We would lay it all for you. Let's get going, then.
PS4 Safe Mode – Introduction
Have you ever booted Windows in the Safe Mode?
Of course, you have. Just like Windows, PS4 also has a Safe Mode, in which only the most basic functions are loaded.
When you aren't able to power on the PS4 console or facing problems with it is just a few situations when you are likely to use the console through Safe Mode.
There are different options in PS4 Safe Mode, which can prove useful when you want to troubleshoot problems related to PS4.
Which are these options? We'll look at them soon. But first the most important bit—how to start the PS4 safe mode?
Using PS4 Safe Mode
Here are the steps to follow:
Turn the PS4 off if it is powered on.
After turning off the PS4 system, press down the power button and hold it until you hear the second beep
Now you are likely to see a message saying "Connect DUALSHOCK 4 using the cable"
Follow the instructions and connect PS4 controller (Dualshock) by USB cable with console
Now you need to press PS button that's there on the controller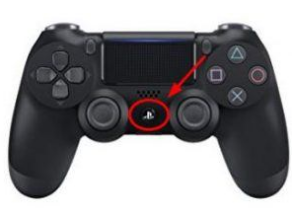 Safe Mode menu screen will appear on your window
Now, let's see each individual Safe Mode option.
Different Safe Mode Options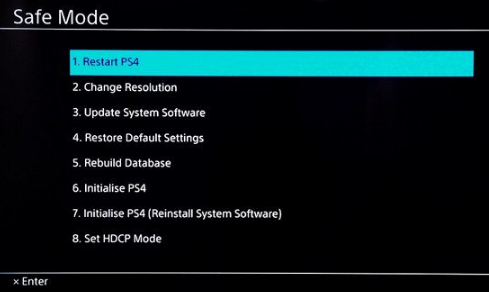 Restart PS4
Want to reboot PS4 normally? Use this option. It allows you to get PS4 out of the Safe Mode and load in the normal way.
Change Resolution
You can use this option to set the display resolution of the PS4 to the default 480P once it loads normally.
So when does this option come in handy?
For starters, when you are facing display screen issues, such as the black screen issue. A mismatched resolution issue can be also fixed using this option.
Update System Software
Want to update PS4 manually? This is the option you'll ever need. Whether you want to update PS4 manually using USB storage device or direct download, this option is the way to go.
Keeping your PS4 system up-to-date can save you from a lot of trouble, besides helping you troubleshoot all kinds of pesky issues. You can use this option when you are up against an error and can't seem to be able to update PS4 normally.
Restore Default Settings
This one is self-explanatory. You'd want to use it when you want to restore the PS4 to its default settings.
If you're worried selecting this option will wipe out PS4 data, rest easy. Nothing of that sort will ever happen, since this is not a factory reset. It only adjusts settings such as date, time, and the like.
Rebuild Database
With this option you can not only clean PS4 data by creating a new database but also speed it up a little by reorganizing the stored data. This option can save the day for you when you are encountering issues such as PS4 game freezing or frame rates dropping.
Initialize PS4
If your PS4 system is not functioning at all, you might want to select this option, which deletes all the PS4 content and restore to its original state.
Initialize PS4 (Reinstall System Software)
This option is pretty much like the one before. The only difference being that it also removes the PS4 firmware.
Set HDCP Mode
HDCP stands for high bandwidth digital content protection. You can select this option in case the 4k images are not appearing on the screen.