There are no errors more disruptive than Blue Screen of Death (BSOD) errors. One such BSOD error is INACCESSIBLE_BOOT_DEVICE error. It usually rears up its ugly face when you start Windows after upgrading to Windows 10.
If you're getting this error, there's nothing to worry about.
In this post we'll show you five ways how to fix the error.
Disconnect external devices
Start Windows in Safe Mode and then restart your computer
Uninstall the installed packages
Disable your antivirus software
Update faulty or outdated drivers
Fix 1 – Disconnect External Devices
You may get the titled error in case an external device is incompatible with your system. Therefore, if you've plugged in external devices, such as a hard drive, then unplug them. This solution typically works after you've reset Windows 10 or when you're upgrading to Windows 10.
Fix 2 – Start Windows in Safe Mode & Restart Windows
Many users have said they were able to fix the problem by starting windows in Safe Mode and then restarting windows in normal mode. We recommend you to give this solution a try if previous solution didn't produce the desired effect.
Here's how you enter Safe Mode in Windows 10 if you can't boot normally:
Make sure your computer is turned off
Press the power button to power on the computer. If you see the Preparing Automatic Repair screen, go to the step 3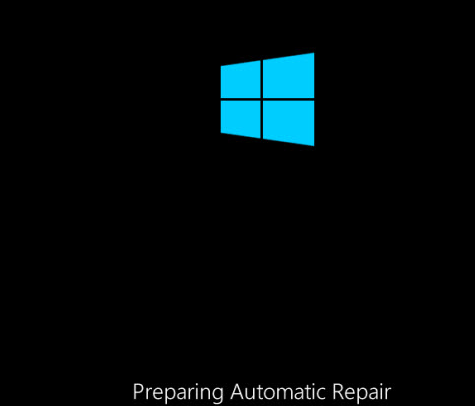 If you didn't see the Preparing Automatic Repair Screen the first time you power on Windows, then press power button until your computer shut down on its own. Now power on and power off your computer like this two more times till you see the Preparing Automatic Repair Screen.
Wait for Windows to Diagnose your PC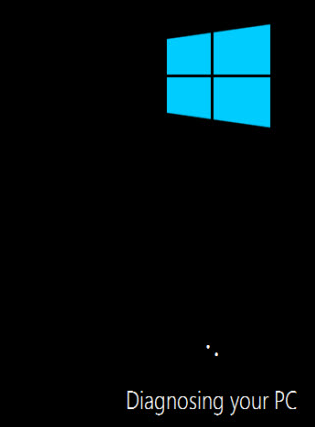 Click the Advanced Options button in the Startup Repair window

Click Troubleshoot when you are asked to choose an option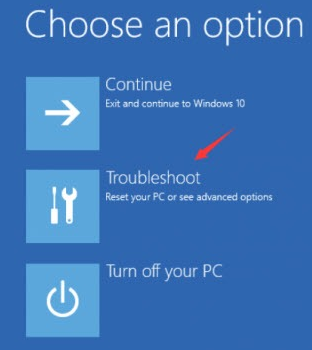 Click Advanced Options in the Troubleshoot screen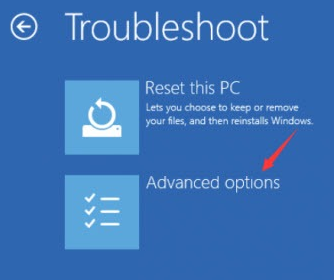 Click the Startup Settings option in the Advanced options screen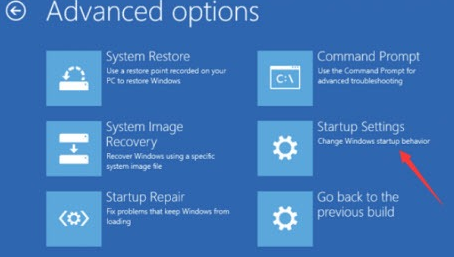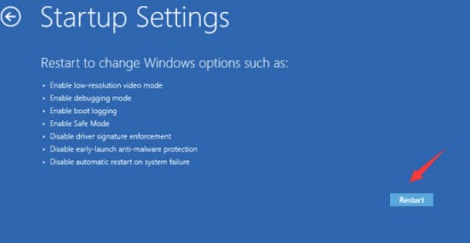 Press the 4 number key on your keyboard to boot in Safe Mode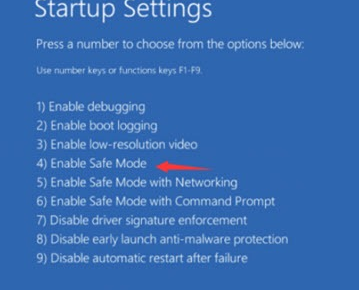 Here's how to enter Safe Mode when you're able to start windows normally:
Press Win + R keys simultaneously on your keyboard
In the run dialog box, type msconfig and then press OK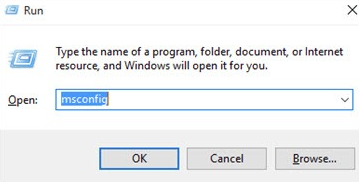 Click Boot in the System Configuration window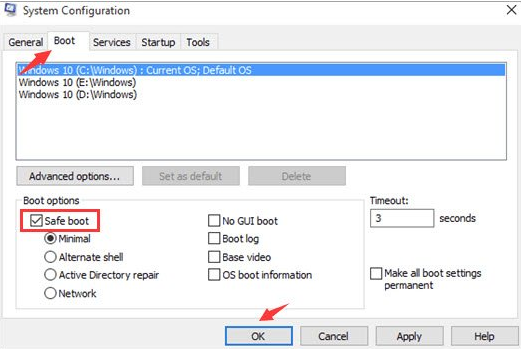 Under Boot options, click Safe boot
Click the OK button
You'll be prompted to restart Windows. Click the Restart button
Solution 3 – Uninstall installed packages
Installed Windows packages may also trigger this error. In case Windows Update is configured to automatically install updates, you will not receive a notification when a Windows package is installed.
To resolve the issue, uninstall the package after whose installation you started getting the error. If you're not sure about this, the best thing to do is to uninstall all recent packages.
Here are the steps you need to follow.
Make sure your computer is turned off
Power on the computer by pressing the power button, then press down the same button for about 5 seconds till the computer shuts down. Repeat the steps till you're able to see Preparing Automatic Repair
Note: The whole purpose of the above-mentioned step is to access the Preparing Automatic Repair screen. In the event of Windows not booting properly, this particular screen comes up and then Windows tries to solve the issue on its own. In case the screen comes up the very first time you power on computer, you don't need to press the power button further.
Wait till Windows diagnoses your computer
Click the Advanced options button to access the Windows Recovery screen
Click the Troubleshoot button in the Windows Recovery screen
Next, click Advanced Options
Click Command Prompt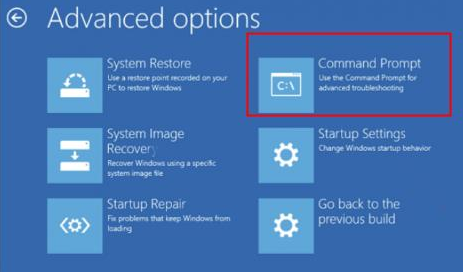 You'll need to check the drive on which you've installed the system. To know the same, run the dir command. If you're aware of where Windows is installed, skip this particular step. In the image shown below, Windows is on C drive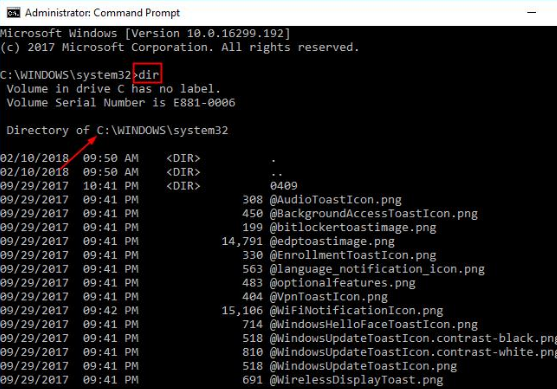 Run the following command to know the packages installed on your system (In the command below, X stands for the drive that has Windows on it)

Now you'll be able to see all packages that were installed. Locate the one that's triggering the error by checking the installation date, and then uninstall it. If you aren't sure about the problematic package, uninstall all recently-installed packages.

Use the following command to delete the package

The package name show in above is just an example; you will need to replace this name with the name of the package that you are uninstalling. That said, many users have said that this particular package was responsible for the titled error in their case. If you have this particular package, it may be a good idea to uninstall it before removing any other packages.
The uninstall process may take several minutes, so be patient.
Restart windows after you've uninstalled the packages. Now check whether the issue is fixed.
If not, move on to the next step.
Step 4 – Update outdated or faulty drivers
Did you know that faulty drivers, especially faulty graphics card drivers, can trigger the titled error?
Therefore, we recommend you to update your device drivers. The easiest and the fastest way to do this is by using a driver update software tool, such as DriverDownloader.
DriverDownloader is free to download, install, and run. However, only registered users get to enjoy automatic driver updates.
Therefore, don't forget to register yourself after installing the software. Since there's a 30 day money-back guarantee on it, there's no reason why you shouldn't give DriverDownloader a try. Registered users also enjoy round-the-clock customer support.
Click the link below to download DriverDownloader.
Step 5 – Disable your third-party antivirus software
Sometimes, a third-party antivirus software may cause this error. If nothing else has worked, temporarily disable your third-party antivirus software, and then check if that fixes the error. If yes, you should consider switching to another third-party antivirus software or using the built-in Windows Defender.