Printer error codes can be tricky to fix, and Cannon printer error codes are no different. But that doesn't mean you can't fix them yourself.

If your Canon printer has ink, paper and is connected properly, it should work. If that is not the case, the underlying issue can be a little technical. Having said that, you do not need to call your local computer technician when you encounter a printer error.
In this article, we discuss some steps that can help resolve Canon printer errors. But avoid performing any steps that will void your printer's warranty. You can go through the warranty terms in the printer manual that came with the device.
What causes Canon Printer Error Codes?
Canon printer errors can occur for any number of reasons. In most cases, when your printer is not working properly, you will see an error code with a description regarding why the error has occurred.
Most printer errors can be traced back to one of these things:
Your Canon printer's settings are incompatible with the document you are printing
The printer paper that you are using is of the wrong type
The loading bay is jammed
The printer doesn't have sufficient ink
Printer drivers are outdated, corrupt, or missing
How to fix Canon Printer Error Codes
Here is what you need to know to get your printer up and running if it is not behaving as it should.
Step 1 – Note down the Canon printer error code
A printer error is usually accompanied with an error code – this code can be a string of numbers or it may be alphanumerical.
The first thing you should do is check the error code you are getting in the owner's manual. If you do not have a paper manual, you can go online and search for it on Canon's official website.
The manual lists various Canon error codes, their causes, and the steps you need to perform to fix them. Here is an example:

Go through the list and locate the error code you are seeing. Once you have done that, check its cause and the fix for the particular error. For example, the error code shown in the first example is 4102. The manual has the following information about this particular error code.

Step 2 – Inspect the error's source
There are various types of printer errors. In this post we will focus on three common types of errors: (1) printer setting errors (2) paper jam errors and (3) ink cartridges errors.
For printer setting errors:
Press Windows key + the R key to launch the run dialog box
Type control panel in the run dialog box and press the OK button or hit the enter key
In the control panel window, locate and click Devices and Printers. Now, locate Hardware and Sounds. Below this tab, you will see two tabs, one of which will be View devices and printers. Click on this.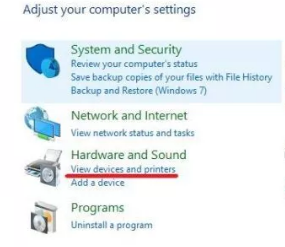 Devices installed or attached to your computer will appear in the Devices and Printers window. Browse through the list to locate your printer. Once you have done that, right-click it and then select the Printing Preferences option
Now, you will be able to see the default settings for the Canon printer you are using. Changes these settings to match the document that you are printing. If the printer settings do not match the type of printer paper you are using or its dimensions, an error code may appear on your screen.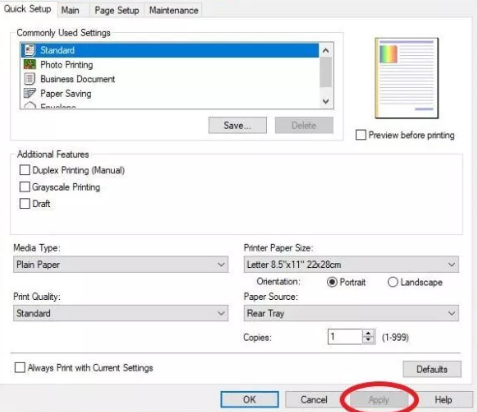 For paper jams
Torn or crumpled pages are the most common causes of paper jams, which are very easy to locate and fix. A paper jam occurs within the cartridge access door, which is located on the front side, or within the printer's loading bay, located at the back side.
For ink cartridges
Open the printer settings to find the level of cartridge ink or the type of cartridge you are using.
Press Windows key + the R key to launch the run dialog box
Type control panel in the run dialog box and press the OK button or hit the enter key
In the control panel window, locate and click Hardware and Sound
Now click Devices and Printers
Right-click your printer and then select Printer properties
In the printer properties box, first click the Maintenance tab. Next, click View Printer Status. A tiny box will pop on your screen, listing the printer cartridge ink levels and other information. Because the printer shown in the above example is offline, the pop-up window is not showing the cartridge ink levels. Otherwise, it displays this piece of information.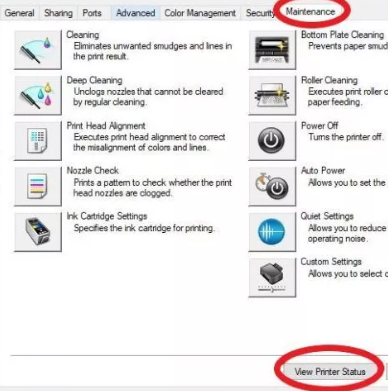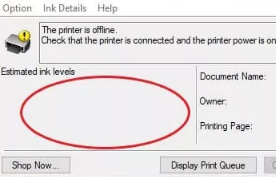 Step 3 – Fixing Canon Error Codes
Now, that we have looked at how to locate the correct places for fixing error codes, let's see how to fix them.
For printer settings:
You may need to alter one or more of the followings:
The paper type
The paper size
Print Quality
The paper source
The media type
Once you have made the necessary changes, click the Apply button and then click OK.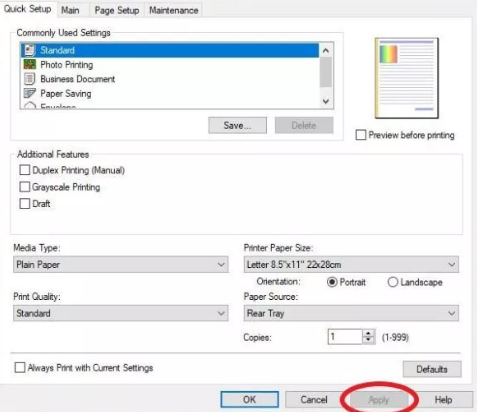 For paper jams:
Unplug your Canon printer and then open the ink tray to remove a jammed paper. While you are at it, also check the paper tray at the back. Gently pull out any paper lodged in it.
For ink cartridges:
If the ink level is low, you will need to replenish it. Here are the steps to follow:
Turn on your Canon printer
Open its front cover. This will open the paper output tray
Remove any paper in the cassette
Now open paper output cover
When you do this, the ink cartridge holder is going to move into replacement position. Avoid touching the holder till it stops
Next, push down the ink cartridge till you hear a clicking sound
remove the print cartridge
Insert the new cartridge (after you have removed its protective layer) into your cartridge holder and push it in till it firmly snaps into place
How incorrect Drivers Can Trigger Canon Printer Errors
Incompatible printer drivers can cause all sorts of issues. So, make sure you always use the correct driver with your Canon printer.
Printer driver serves as a bridge between your computer or laptop and printer, allowing them to seamlessly communicate with each other. If the printer is outdated, your printer will likely not work properly. Outdated printer drivers may also cause error codes like the ones shown above to crop up.
How do I update my Canon printer driver?
You can update Canon printer drivers manually or automatically. The manual method is time-consuming a little technical. First, note down the model number of your printer and then browse to Canon's official website and locate the latest driver for your printer. Once you have done that, download the printer file and save it in a suitable location, like your desktop. Finally, double click the executable file to launch the installation process and follow the onscreen instructions, if any. If all these steps sounds like way too much hassle, use a driver update software such as DriverDownloader.
How do I update printer drivers automatically?
DriverDownloader makes light work of updating drivers; all that you need to do is click a few buttons and the software will automatically download the latest drivers designed for your printer.
DriverDownloader come with a 30-day no-questions-asked money back guarantee. You can try it out with no commitment. Also, as a registered user, you will enjoy access to customer support.
Click on the link below to download DriverDownloader