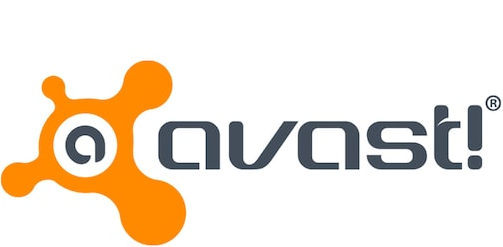 An antivirus program is a must-have for every computer user. Without it, your device will be open to malicious attacks by hackers and you risk losing personal information. AV antivirus (AV software) is one of the most popular protective programs out there. Millions of users trust and for good reasons. It is reliable and light. That said, there are times when you may want to temporarily disable it.
In this post we will show how to disable Avast. So, let's dig in.
Why Would You Want To Disable Avast
Like other antivirus programs, AV software safeguards your computer from harmful programs. The internet is flooded with millions of malware—virus, worms, phishing attacks—that are only waiting for one opportunity to enter your PC and create havoc.
Even if you follow all the recommended security practices, you need a dedicated antimalware program on your machine to scan files on a regular basis.
However, at times, antivirus software can impede genuine programs. For instance, the AV software may throw a red flag when you are installing a legitimate software. When that happens, you will not be able to install the program until you disable the AV software. In this situation, as well as other situations similar to this on, you will need to temporarily disable the overzealous Avast program to be able to finish the desired job.
How Do You Disable Avast Service?
In situations like the one discussed above, you might wonder: How to disable AV software in Windows 10?
Here is what you need to do.
First, right-click the Avast icon (it will be present in the system tray) and then choose Avast shields control. Next, you can select for how long you want to disable the Avast service. Once you have selected the duration, simply confirm the selection.
If you want, you can disable AV software permanently, but we do not recommend this, unless you want to use another antivirus software instead. Without a protective shield, your compute will be open to various malicious programs, which can have serious ramifications.
Keep in mind that these steps are for Windows 10. If you have an older version, the steps may slightly vary.
Device Drivers are important for security
If you are serious about keeping your computer secure, you must take care of the device drivers. Specifically speaking, you must keep them up-to-date.
Many computer-related issues can be traced back to outdated, corrupt, or missing drivers. Outdated drivers can not only prevent the software in question from working as intended but they can also compromise your system's security.
For instance, you install a device whose manufacturer releases a driver update to plug-in a security gap present in the original set-up. If you do not update this device's driver, the security lapse can be exploited by malware programs to enter your system and steal confidential data.
How to Update Drivers
Speaking of updating device drivers, the best way to do so is by using a reliable driver update software. Of course, you can manually update them as well, but it is not only a time-consuming process but also a little complicated one. All the same, we have discussed both options below, so that you can pick the one that works best for you.
Updating the Drivers Manually
You can manually update drivers via the Device Manager or by downloading the latest drivers from the manufacturer's website.
Updating Drivers via the Device Manager
Device Manager is an in-built utility that allows you to view and control the attached hardware and update its drivers.
Press Windows logo key + R together to bring up the Run command
In Run command, type devmgmt.msc and click OK
In the Device Manager, go to hardware whose driver you want to update and right click it
Select update driver from the list of options
In the next window, select Search automatically for updated driver software
Follow on-screen prompts
Updating Drivers through the manufacturer's website
Go to the manufacturer's website and download the latest driver for the model and make of your device.
Before you download the driver file, make sure it is meant for your PC type. That is, those using Windows 10 32-bit should download the driver file designed for 32-bit Windows 10 PCs. Likewise, if you use Windows 64-bit, download the driver file that corresponds to for 64-bit Windows.
Save the driver file in a suitable location, like your desktop. Next open Device Manager and browse to the hardware in question. Next, right click the hardware device and select Update driver. You will be presented with two options. The first option is to allow Windows to search for the latest driver, while the second option is to locate the downloaded driver yourself. You must select the second option and locate the driver file saved on the desktop. Now, just follow the on-screen prompts to complete the process.
How to update device drivers automatically
You can update device drivers automatically by using a fast driver update software tool like DriverDownloader. It will update all your device drivers at a click of the mouse.
Since DriverDownloader comes with a 30-day money-back guarantee (no questions asked), there is no reason for not giving it a try. Registered users also get to enjoy customer support, so if you find yourself stuck somewhere, you can rest easy knowing help is just an email away.
Here is the link to download DriverDownloader