Do you get "no signal" issue when you try to connect a monitor or TV to your desktop PC through HDMI ports? If so, stop worrying. This is a common issue encountered by many users at least once, and thankfully it is also relatively easy to solve.
When you get the "no signal" message, it means your monitor or TV is unable to receive any input from the source.
In this article, we've discussed several solutions for this problem. You can try them one-by-one until the problem is resolved.
Switch Input Source
The first thing you should do upon receiving the error is switch input source. Press the Source or Input button on the remote to switch input source to HDMI port. In case of multiple HDMI ports, make sure you pick the right one.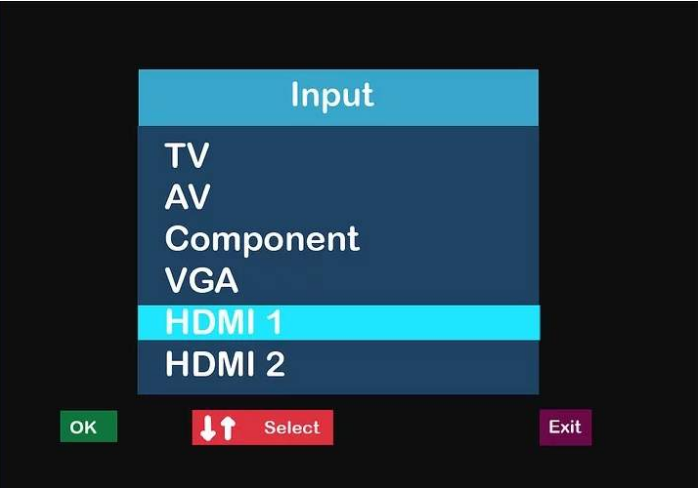 Update Graphic and Chipset Drivers
If the graphics drivers and chipset drivers are faulty, this error can arise. Update your device drivers and check if the issue resolves.
You can update your device drivers in two ways—manually and automatically.
Updating drivers manually is a bit tedious. Also you require a certain degree of technical knowledge for this purpose. In case you lack time or technical knowledge, we suggest you go for the second option, that is, updating drivers automatically.
Here we've discussed both options. Have a look.
Updating Drivers Manually
Here are the steps you need to update your graphics drivers
Click the Windows icon in the taskbar and then type 'run' in the start search box and press Enter
Type "devmgmt.msc" in the run dialog box and press Enter to open the Device Manager window
Double-click Display adapters, right-click the necessary device, and click Update Driver Software
Now you'll have two options in front of you: Search automatically for updated driver software and Browse my computer for driver software. Click the second option.
Now click Let me pick…
Select the suitable device driver from the options that display on your screen and click Next
Windows will now update the driver. Once it does that, a confirmation message will pop-up on your screen. All that's left to do is click the Close
You'll be prompted to restart Windows. Do so.
Update Drivers Automatically
A far easier way to update drivers is using an advanced driver update software tool. We recommend DriverDownloader to users. It is quick, reliable, and user-friendly.
Just click the green button below to download the tool.
Once you've downloaded the tool, install and register it. You'll get automatic driver updates once you register DriverDownloader. Yup, that's all you need to update your graphics drivers and chipset drivers.
Unplug Power Cable and Then Re-plug It
Unplug power cable of your monitor or TV for a couple of seconds and then re-plug it. This simple step has worked for many people, so it's certainly worth a try.
Disconnect HDMI Sources One-by-one and then Reconnect them
So in this step all you need to do is disconnect every HDMI source in case you have multiple HDMI sources and then reconnect them. However, in case you only have a single HDMI source, ignore this solution and move on to the next one.
Here are the steps to follow.
Unplug the monitor or TV from HDMI ports
Next unplug power cable for approximately 10 minutes
Now plug in power cable in your monitor or TV
Next plug in one device to your PC's HDMI port
Turn the device on
You need to repeat the last steps for every device and HDMI port
Factor Reset
This is the last resort. If nothing has worked, simply reset the monitor or TV to its factory settings.