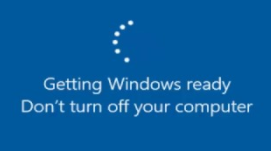 Many Windows 8 and 10 users have complained about a getting the" Getting Windows ready" error.
This error generally appears on the screen during reboot or when starting Windows. The "Getting Windows ready" message stays on the screen and there are no signs of Windows booting to desktop.
While this may appear normal to many, it can be annoying especially when you feel "Getting Windows ready" would be staying infinitely on the screen.
If you are facing a similar problem, don't worry as we have provided four easy solutions that could fix the issue. Let's look at the solutions.
Solution One – Wait for some time
There is a possibility that Windows is performing some important upgrades in the background and hence you are seeing this message on the screen. If there is no problem with your system, the screen should go after some time and Windows will successfully boot to desktop.
There is no certain way to tell how much time Windows might take to complete upgrades or background tasks. According to experts, if the screen stays for more than 15-20 minutes, you can draw a conclusion there is some problem with the Windows operating system that needs your attention. In that scenario, you need to move to the next solution.
Solution Two- Power Reset PC
A power reset is an ideal and safe way clear memory of your PC without erasing your data. The power cycling method is useful to clear any corruption that might be the cause of "Getting Windows ready" stuck screen. Here are the steps to follow.
Switch off your PC
Remove all connected USB and other peripherals like headphone, USB driver, portable drive and any such device.
Remove the power chord from your PC
If you have a laptop, switch off the laptop and remove the battery. (this step is only applicable to laptops with removable batteries)
Press the Power switch on your computer and continue to hold it for thirty to forty seconds (minimum).
Plug back the power chord in your PC. Laptop users need to insert power cell into the battery compartment
Switch on your PC and see if the error has gone. if you still see the computer gets stuck at Getting Window ready" screen, move to the next solution
Solution Three- Run SFC scan
You cannot rule out the possibility of system file getting corrupted, which in turn might be causing your Windows to get stuck at "Getting Windows ready" screen. In that case, the in-built tool known as System File Checker can help resolve the issue.
The SFC is a command line tool that checks the integrity of the system files and repairs or replaces any corrupt system files. After the corrupt system files are reinstated, your computer could move past the "Getting Windows ready" screen. Here are the steps to follow.
Note- since you cannot log into Windows, you will need Windows installation media to run SFC scan tool.
Switch on your Windows PC and insert windows installation media
Your computer needs to boot from the installation media and you should see a screen like the one below.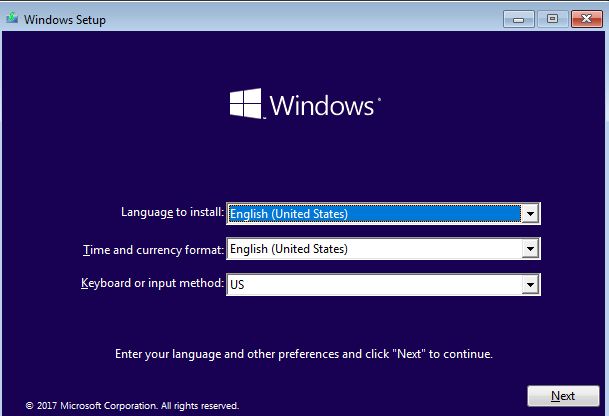 click Next
In the next screen, select Repair your computer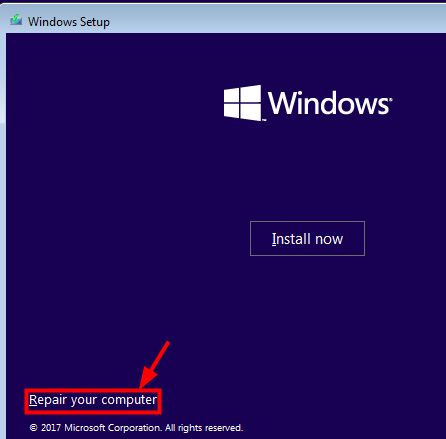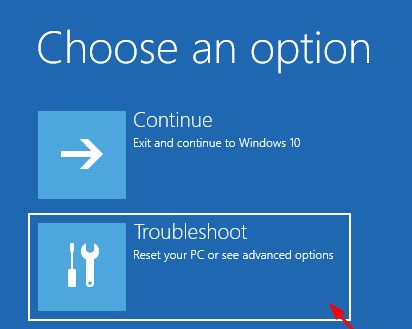 In the command prompt window, type the following command and hit Enter on the keyboard
sfc /scannow
Wait for the command operation to complete
Close the Command Prompt window
Click Turn off your PC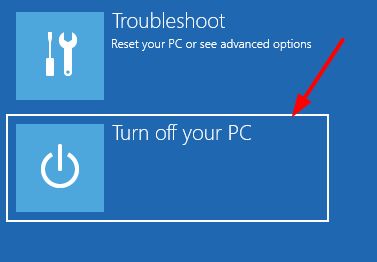 Remove installation media and let the computer boot normally
If the issue persists, move to next solution
Solution Four – Reinstall Windows
Since the above solutions have not worked for you, you are only left with one option that is reinstalling Windows. To reinstall Windows, you need to insert Windows installation disc/USB in your PC and force the computer to boot from Windows installation media
The first Windows Setup screen looks like the image given below. Just click Next in the first screen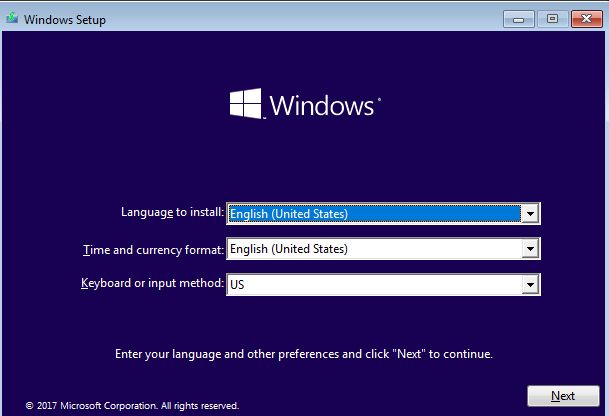 In the next screen, you will see the Install now button. click on it to start the reinstallation of Windows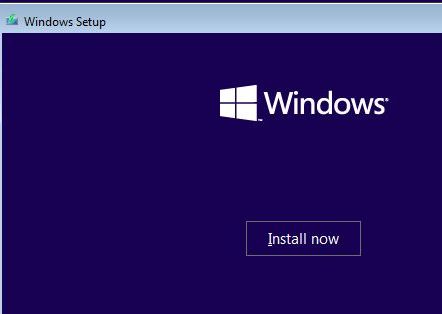 Follow on-screen instructions to reinstall Windows.
Update system drivers after reinstalling Windows
To update system drivers, you can use a fast and reliable driver update tool such as DriverDownloader. It is not only fast and easy-to-use but also accurate.
You don't have to pay a single dime to download, install, and run the software. However, to get the automatic driver updates, you'll have to register DriverDownloader.
When you register the software, you automatically get access to customer support. The tool comes with a 30-day money back guarantee; however, you're not likely to use it because DriverDownloader  is indeed a smart tool which makes your life much easier by automating the driver download process.
Just click the green button below to download it.