More than one Windows 7 users have complained to us about getting the following error message when they try to pair up their Bluetooth devices.

If you are one the people getting this error message then don't worry, because it's not only a common but also an easily resolvable error.
We have dedicated an entire post to this problem and listed here not one but three ways in you can resolve this issue. And yes, don't forget to tell us which method worked best for you!
So, let's dive in.
Why This Error Occurs?
Understanding why a particular error occurs makes it so much easier to resolve it quickly. Some error messages are self-explanatory, like the above one.
As you can see, the error message clearly shows that the problem is with the Bluetooth device driver. Therefore, installing or updating will resolve the issue.
Let's now see how you can install or update drivers for your Bluetooth device.
Update Drivers Automatically
There are three main ways to update device drivers – automatically using a software tool, manually through device manager, or manually from the manufacturer's website.
The reason why we want to discuss this method (update drivers automatically) first is because it is the easiest and fastest of the all. Additionally, it is most reliable, too. You don't need any technical knowledge to use this method.
There are several driver software tools available in the market, but we recommend you use only DriverDownloader. It is very reliable, fast, and easy to use.
You can download, install, and run the software for free. When you run it, you'll get a free driver report. You'll need to register DriverDownloader to get automatic updates, however. The software comes with 90-day money back guarantee, and the registered users get access to customer support.
Download
Just click the green button below to download it.
Click Run or Save
Now you might see the following message of a pop-up window.

If you click Run, jump to the next step.
If you click Save, first browse to the Downloads folder, and then double-click the driver_downloader.exe file to run it.
Install
Click the Install button to proceed further.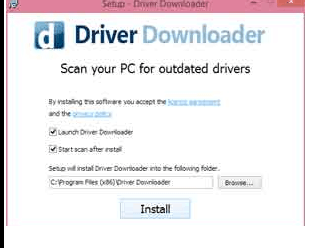 Register DriverDownloader
All that's left to do is click the Register button. Yup, that's it. Using this software is really easy, as we said before. Now you can enjoy automatic driver updates and say goodbye to not only Bluetooth device drivers issues but also driver-related errors and performance issues.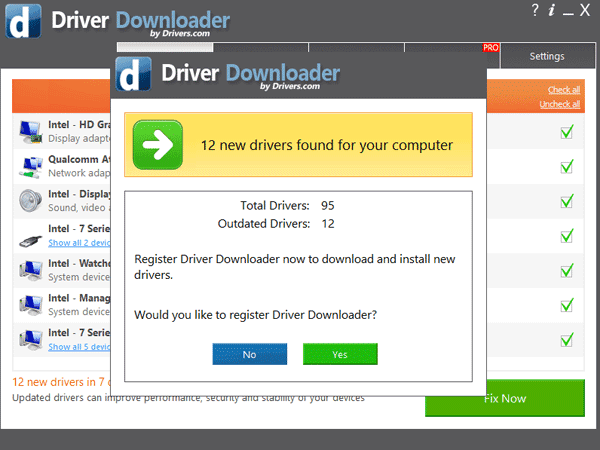 Update Drivers Manually
Here are the steps you need to follow.
Click the Windows icon in the taskbar and then type 'run' in the start search box and press Enter
Type "devmgmt.msc" in the run dialog box and press Enter to open the Device Manager window
Expand Bluetooth Radios, right-click the necessary device, and click Update Driver Software
Now click Browse my computer for driver software
Now you'll have two options in front of you. You can either browse to the location where the driver for this software is located, using the drop-down menu that's, or choose the driver from the list of devices drivers installed on your computer.
We recommend you click the second option (Let me pick…)
Select the suitable device driver from the options that display on your screen and click Next
Windows will now update the driver. Once it does that, a confirmation message will pop-up on your screen. All that's left to do is click the Close
You'll be prompted to restart Windows. Do so.
Update Drivers From The Manufacturer's Website
Last but not the least, you can also update the Bluetooth device driver from the manufacturer's website. Go to the manufacturer's website, search the driver, and then download the exe file and install and run it.