Like other built-in utility tools, device manager offers several useful functionalities. You can use it to update device drivers, find unknown hardware devices, and disable hardware components, among other things.
But how to do you open it? Glad you asked.
In this post, we'll look at not one but eight different ways to access device manager.
So, let's start.
Open Device Manager Using Search
Click the Windows icon in the task bar and then click the search box. Now type "device manager" or "device", and then click the suitable result.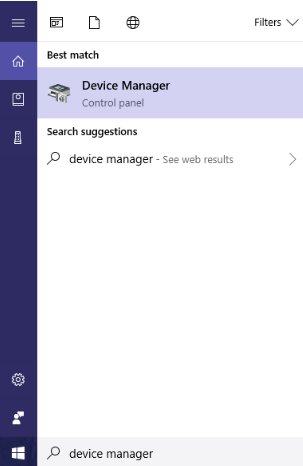 Another way is to give the voice command "open device manager" to Cortana and she will do the needful.
Open Device Manager using the Command Prompt
You can also open this utility tool through command prompt.
Here are the steps to follow.
Click the Windows icon in the taskbar, type "command" in the search box, right-click Command Prompt in the list and select Run as administrator
Now type devmgmt.msc in the command prompt and press the Enter key. Alternately, you can type mmc devmgmt.msc and then press Enter. Both commands work just fine
Open Device Manager Using Control Panel
Want to open Device Manager through the Control Panel window?
Try these steps.
Click the Windows icon in the taskbar, type "control panel" in the search box, right-click Control Panel in the list
In the Control Panel window, click Hardware and Sound
Now under Devices and Printers, click or tap Device Manager
Open Device Manager Using the Run Window
Press Windows+R to launch the run box. Type devmgmt.msc here and click the OK button or press Enter.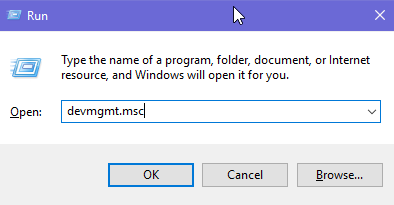 Open Device Manager through WinX menu
Open WinX menu by pressing Windows+X keys. Now simply select Device Manager in the list that appears on the screen.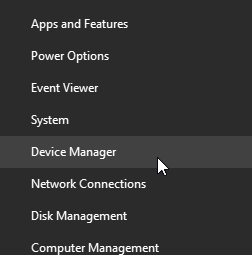 The device manager utility, as mentioned above, is used for updating device drivers, among other things.
Here're the steps you need to perform to update a driver using the Device Manager window.
Updating A Driver Using Device Manager
Open the Device Manager window
Locate the device whose driver you want to update. Right-click this device and click Update Driver
Now you can either let Windows automatically search and install the latest driver or browse to the location where the driver file is located and update the driver
Once the driver has been updated, restart Windows so that the changes can take effect
Updating device drivers through the Device Manager utility, however, is time-consuming. Also it is not fool-proof.
You can save yourself from all this trouble by using a reliable and fast driver update tool, such as DriverDownloader.
This tool is easy to install and use. Plus it updates all outdated device drivers in a jiffy. While you can install and run it for free, you can get automatic driver updates only if you register. Registered users not only enjoy access to customer support but also get a 30-day money-back guarantee.
You can download DriverDownloader by clicking the green button below. Once you've downloaded the file, double-click it to run and it and follow onscreen instructions.