HP OfficeJet Pro 9025e printer users may need to update their drivers to avoid issues with their HP printers. These issues can be anything from compromised performance to your HP OfficeJet printer not responding at all.
There are many reasons to update the HP OfficeJet Pro 9025e printer driver. For those experiencing HP printer errors an updated driver will help fix any bugs or issues and also provide enhanced security against any potential vulnerabilities.
HP OfficeJet driver updates will also improve performance and ensure that your printer works at its optimum level.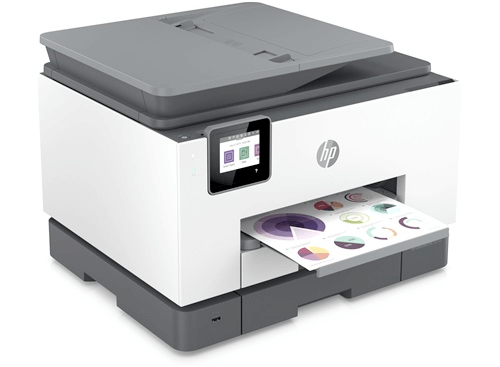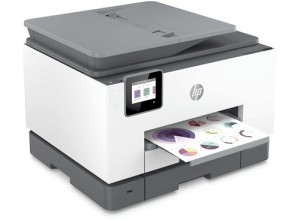 In this article, we will provide two main methods for finding, downloading and updating the driver for the HP OfficeJet Pro 9025e printer.
There are a number of ways to update your HP Printer Drivers. Follow the steps below to complete your drivers update:
To update the HP OfficeJet Pro 9025e printer driver, do the following:
Go to the HP website
Enter "HP OfficeJet Pro 9025e" in the search box and then click "Submit"
From the list of operating systems, select your OS and then click "Next"
From the "Driver" section you should click the download link corresponding to the latest version of your HP driver
Follow the on-screen instructions to download and install the HP driver you have selected
Alternatively, Hewlett Packard have a Smart app to facilitate driver updates. To use the HP Smart app you will need to install the app either on your desktop or your mobile device and follow the app instructions to install the latest HP driver updates.
If you are having difficulty locating the HP drivers linked to your Operating System, you can use a Driver Update Tool to update your HP and other drivers. This can be very useful for keeping all drivers up-to-date (sound drivers, bluetooth drivers etc.)
To update your HP OfficeJet Pro 9025e printer drivers quickly and easily follow the steps set out below:
1. Click 'Start Download'
2. When prompted by your Browser, click 'Run' ('Save' in Firefox)
3. Click 'Run' Again
4. Follow on-screen Instructions
When downloading this software you will be prompted to either 'save' or 'run'. You should 'save' to save DriverDownloader to your computer or 'run' to save and start the installation.
Once the printer driver is updated, your HP printer should be back working as normal with the latest features and bug fixes included.