In the world of printing and peripheral office equipment, Canon reigns supreme. For roughly 50 years, it has focused largely on image quality, which also includes printing technology. Canon has a vast array of printer models in its product line, which is perhaps the widest than other printer manufacturers. Whether you need a printer for personal use, office use, or schoolwork, Canon is likely to have the right printing product for your unique needs. Its printing offerings have something for everyone and include the following:
Single function printers (laser and inkjet)
Multi-function printers (laser and inkjet)
Black-and-white laser printers and color laser printers
Home office printers
Mobile printers
Large-format scanners
One of the most impressive things about Canon's peripheral devices is that they are very easy and simple to install as well as to operate. However, keep in mind that a printer, at the end of day, is just a device and can develop issues. One of the most common problems Canon fans have complained of facing when using its printer is that of Canon printer is not responding.
Do you find yourself up against this issue as well?
If so, worry not. This is a fairly easy problem to resolve, and you can easily fix it yourself (of course, with just a little bit of help). In this post, we'll take a detailed look at how to resolve this irritating problem once and for all.
Basic Troubleshooting Steps
Some of the steps you must take immediately upon receiving the error include:
Check whether or not your printer is switched on. If it is, make sure it is in the ready status.
Make sure the printer is securely connected if you use on a cable connection.
If your printer is attached to your device wirelessly through a USB port, makes sure the USB port you are using is operable. (A simple way to check this is by attaching the printer through another USB port. If it connects, you can safely assume there's some problem with the previous port.)
Check whether or not the router is working properly.
The titled error generally surfaces up in the following two scenarios:
While installing a new printer for the first time
Generally, this occurs because of either connectivity or software issues.
If you are installing a wireless printer, this error may rear up due to a setup issue with the access points or network router.
You can resolve the problem in the case of a wireless connection by following these steps. Keep in mind you may need the password for the wireless access point.
First, press the Setup button. Next, select Wireless LAN Setup, and then click OK
Choose Easy Setup and then click OK
Select Access Point. If you are prompted for a password, enter it and then click OK
Now, load the setup media (Canon) on your computer and then run it to complete the installation process of Canon software.
You need to perform these steps only once rather than again and again. Run a test job to see if your printer is now working as it should.
In case wired connections are involved, first make sure the connecting cable is securely connected with your printer and the port and is fully compatible with both. If you are using a networked printer, ensure the Ethernet cabling is of top quality. Using substandard cables is a big no-no since they can not only affect performance but also cause problems, such as the cannon printer not responding error.
Apart from connectivity issues, software problems can also trigger this error. For instance, outdated drivers frequently cause the "canon printer not responding error". Keep in mind using the included setup media alone is not enough; you must make sure you download and install all the important system and software updates.
However, first restart your Windows computer. Sometimes, this simple step can help fix temporary glitches. While you are at it, don't forget to power off the printer for 5-10 seconds and power it on. If neither works, try powering off and on the wireless router to which your printer is connected before trying the below-mentioned solutions.
Download Windows Updates
Windows updates often provide important system and software updates. You can run Windows updates by performing these steps:
Click the Start button
Type "windows update" in the Start Search box. A list of options will appear; select Windows Update and then click Check for updates
Windows will install all applicable updates. Follow onscreen instructions if any
Restart Windows
If Windows Update doesn't have the latest printer driver, you can download it either manually or automatically using a reliable driver update software tool, such as DriverDownloader. For most people, the latter is a better option because it is simpler and quicker and doesn't require any sort of technical knowledge.
Manually updating the Canon printer driver
You can manually update the Canon printer driver using the Device Manager utility or by directly downloading the latest driver from the Canon's website.
Device Manager
Hold down the Windows key and press 'R'
Type 'devmgmt.msc' in the run dialog box and press the Enter key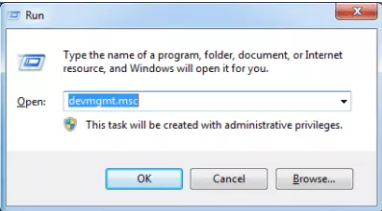 In the device manager window, locate your printer under 'print queues'
Now, right click the Canon printer and then click on Update Driver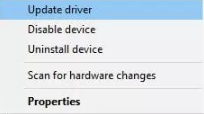 Select the first option of Search automatically in the next window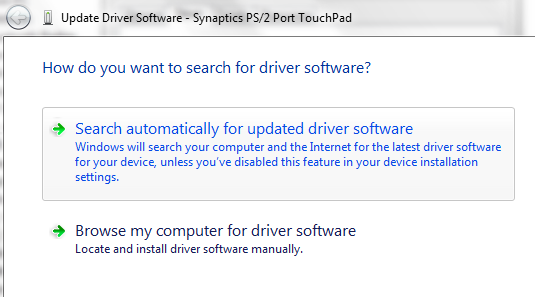 Windows will now locate and install the latest driver for your Canon printer
Restart your computer if prompted
Cannon's Website
Browse to the Canon's official website
Locate the latest driver for your printer model. Ensure you download the driver version right for your computer, meaning if you have a 32-bit Windows computer, you should download a printer driver that's meant for 32-bit Windows.
Save the downloaded file on the computer
Double-click it to start the installation process and follow the on-screen instructions (if any)
Downloading the printer driver automatically
As you can see, downloading the printer driver manually is anything but straightforward or easy. Don't want to go through all the hassle? Then use an advanced driver update tool such as DriverDownloader. It is not only fast and simple but also comes with a 30-day money-back guarantee (no questions asked).
You can download, install, and even run DriverDownloader for free, but you need to register it if you want automatic updates.
Follow these steps to download, install, run, and register DriverDownloader.
Download
Click the link below to download DriverDownloader.
Click Run or Save
Depending on which browser you are using, you will see a message either in a dialog box or in a pop-up window.
If you click 'Run', simply go to the next step.
If you click 'Save', browse to the 'download' folder on your pc or to the location where you've saved the executable file and double-click driverdownlaoder.exe to launch it.

Install
Just click the 'Install' button and follow on-screen instructions to install this advanced software.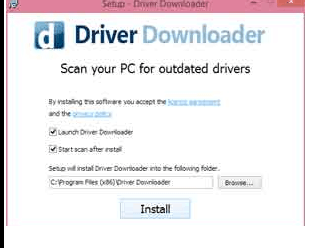 Register
Well, this is the last step. Register DriverDownloader to enjoy automatic driver updates.