Apple hardware has some unique capabilities and iPhone is blessed with a strong security system. Nowadays, the smartphone has become an extension of a computer and holds lots of sensitive data.  iPhone users have to enter a passcode every time to access the apps and data on the phone. If any person enters the wrong passcode consistently, the iPhone gets locked. 
In most cases, the phone can be unlocked after 60 minutes by entering the right passcode. In some scenarios, you see a message iPhone is disabled connect to iTunes. If you are seeing this message on your iPhone you have a bigger problem. However, stop worrying as we have shared three different methods that can help you get access to your iPhone.
Why your iPhone is disabled?
You may wonder why you are seeing this message. The answer is you might have keyed in the wrong passcode too many times. If you haven't done it, maybe your kids or some other person has tried to access the phone and entered the wrong passcode repeatedly. Your iPhone has robust security measures to prevent any hacking attempts and the error is one good example. When you get this message, you cannot unlock your iPhone by connecting to your computer/Mac. The only way out is by connecting to iTunes or iCloud. Now let's look at how to restore your iPhone.
Important Things you should know
The solution to enable your iPhone is divided into two stages. In the first stage, you erase your iPhone through iCloud or iTunes. The next step involved restoring from iTunes or iCloud
Solution One- Use iCloud to Wipe-Off iPhone
This option is only available to iPhone users who have activated Find My iPhone in the iPhone settings. If you haven't, this solution won't work for you. This option allows you to erase all data and enable your iPhone. However, your iPhone should be connected to the Internet for this option to work. Here are the steps to follow.
<insert-idci-sign icloud>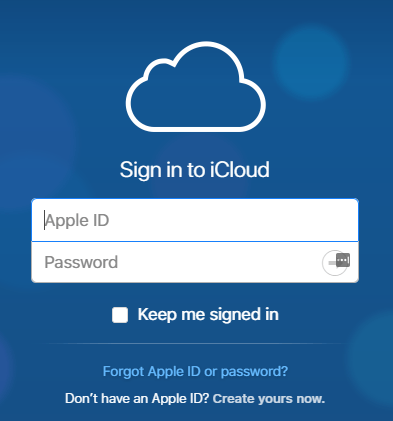 Access your cloud account with the right Apple ID
Restore from iCloud Backup
Tap All Devices
Choose the iPhone you want to wipe off
Tap on "Erase iPhone"

Now that your iPhone is wiped off completely, you can set it up.
Restore your iPhone through iCloud
After your iPhone is set up, you can choose to restore the iCloud back backup. Here are the steps to follow.
Go to Settings-> Settings > General > Reset,
Tap "Erase all content and setting
Tap Restore from iCloud Backup
This option will only work if you have created an iPhone backup in iCloud.
Access your iCloud account with your apple id
Select backup you want to restore
<insert-idci-restore>

You will see a progress bar. Wait for the process to complete
Solution Two- Use iTunes to Wipe-Off iPhone
Connect iPhone to PC/Macintosh using a USB/Lightning cable
Make sure the computer has iTunes(latest version) installed
Launch iTunes
Force your iPhone in recovery mode by following these steps
Press and quickly release the Volume Down button
Press and hold the Slide button until you see the Recovery mode
When the dialog box like the one below appears on the screen, choose Restore
iTunes will download software to your iPhone
When the process is completed, you can go ahead and set-up your iPhone
Restore your iPhone through iTunes
This method will only work if you have backed your iPhone using iTunes. Here are the steps to follow.
Connect your iPhone to computer/Macintosh with iTunes latest version installed
Launch iTunes
In iTunes, choose your phone
On your iPhone, select Restore from iTunes backup
In the backup section, choose Restore backup
Wait for the process to complete.
We hope one of these solutions would have worked for you. Do let us know which one by leaving a comment. And in case you know a solution that wasn't covered here, share that too. Thanks!