Want to update Dell drivers for windows 7?
If so, ensure you only download the official drivers. Otherwise, you run the risk of getting your Windows computer infected with malware, spyware, or virus. Many websites push harmful programs disguised as genuine files, so only download Dell drivers from Dell's official website. There is even a better, faster, and simpler method to download Dell drivers. You can use it to download drivers in less than 2 minutes with a single mouse click.
Continue reading to find out how to download Dell drivers for Windows 7.
Downloading Dell Drivers
You can download Dell drivers — or, for that matter, any device drivers — either manually or automatically. The manual process is not only time-consuming but also require a bit of technical knowledge. If you want an easier method, use a reliable driver update tool.
In this post, we have shared both the methods. You can pick the one that works best for you.
Downloading Dell Drivers Manually
Here are the steps to follow:
Open Chrome or any other internet browser
Navigate to Dell driver download page
Next, identify your Dell product. You can do so in three ways. Here we will be using the "Browse for a product" option for "Dell Vostro 3900". However, if you don't have the model name of the product with you, it's better to click the Detect Product option. This allows you to download and install Dell System Detect, which will automatically detect your product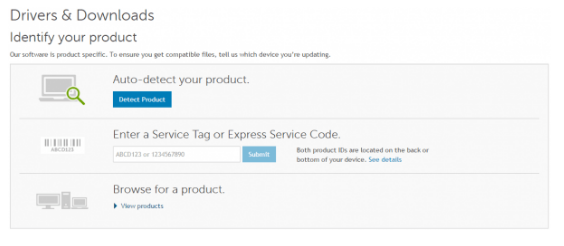 View products and then choose the right product. In our case, we chose Desktops & All-in-ones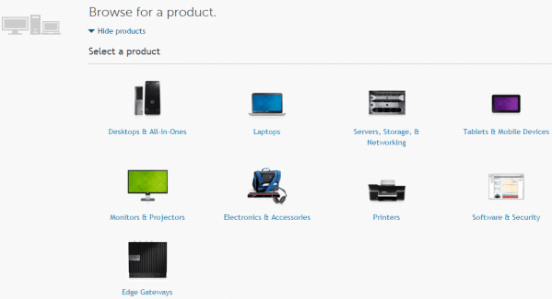 Now, choose the right series. We have selected Vostro for Dell Vostro 3900

Choose the specific product

Now you will be taken to the download page. Here, click Find it myself. Next, select your OS (
If you are running Windows 32-bit, then change the OS to 32-bit. Likewise those who use 64-bit Windows must select 64-bit)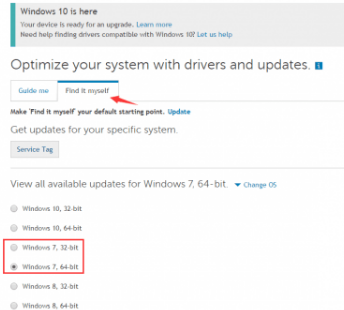 Now you will see a list of available drivers. Download the correct driver
Download Dell Drivers Automatically
If you don't want to go through all the hassle the manual method entails, we recommend you use DriverDownloader. With it installed, you can download the latest drivers for your Dell devices and other devices in a jiffy.
You can download, install, and even run the software for free. But if you want automatic downloads, you will need to register DriverDownloader.
Here's the link to download DriverDownloader