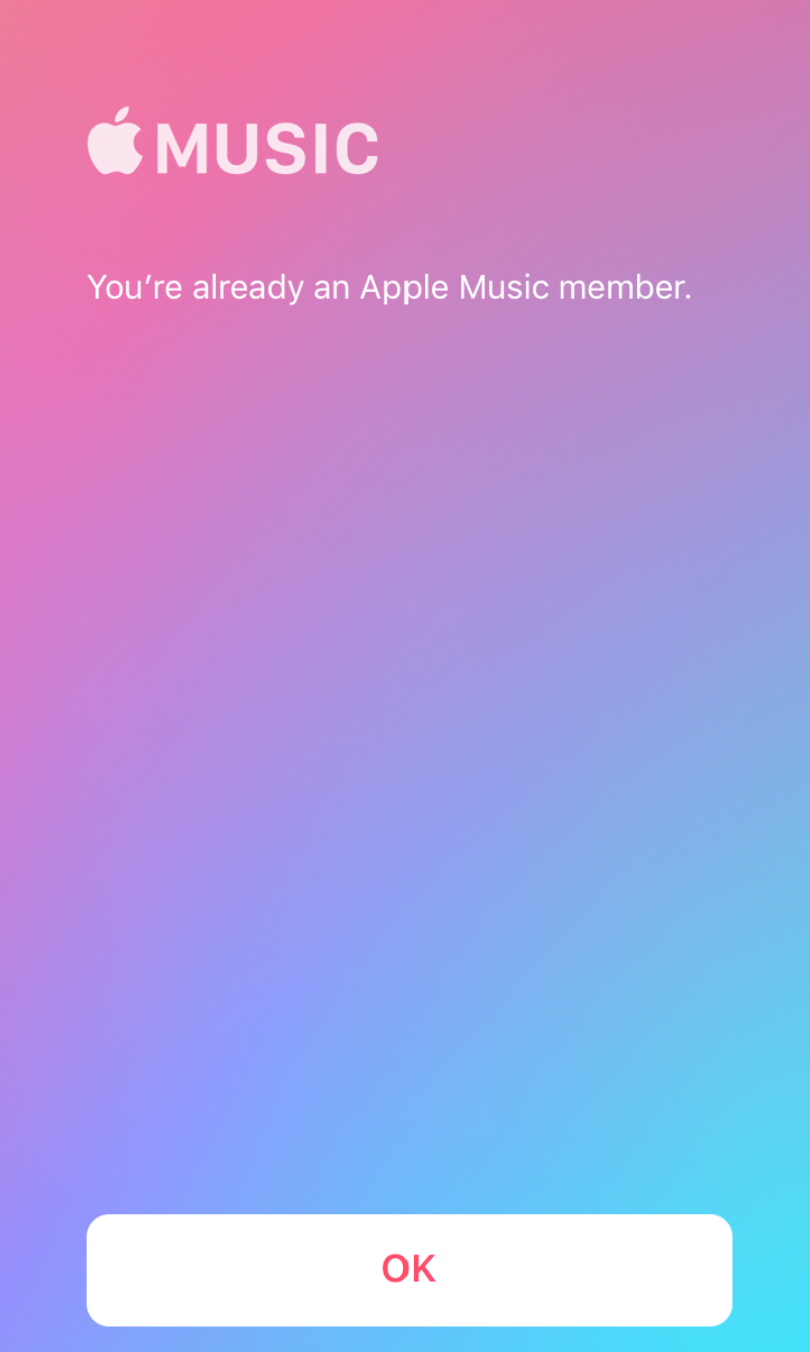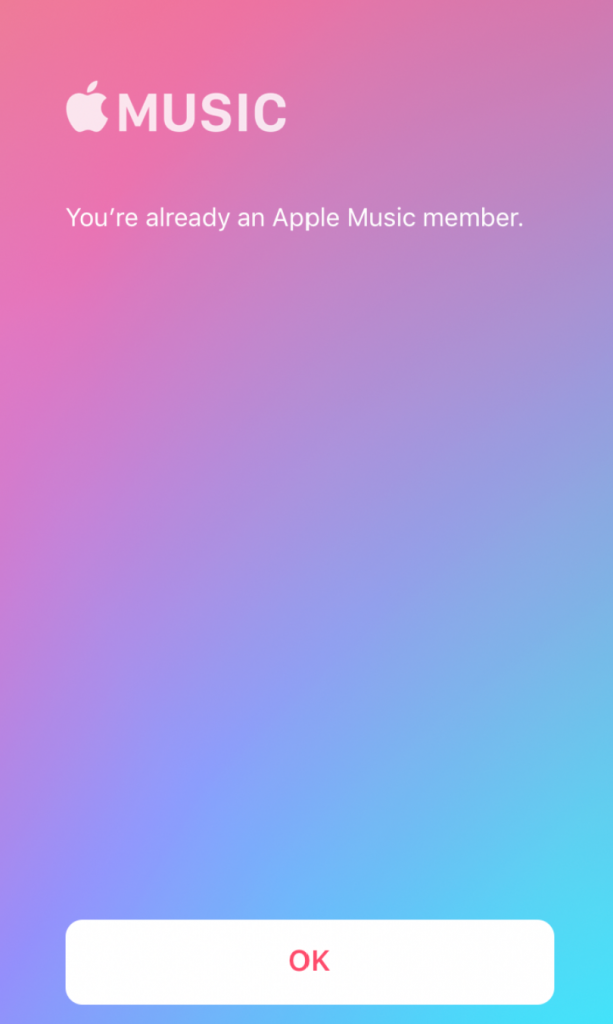 A number of users have asked about this issue with Apple music on their iPhones.
The problem:
You already have an Apple music subscription or have just upgraded to one and the above popup appears when you try to view any content with the Music app.
The solution:
We have found a few different solutions for this, so try from the first and move on to the next one if the problem is still not fixed for you.
close the Apple music app and reopen. To close an app you will need to double-click on your home button and then swipe up on the app. Then reopen the Music app to see if this has fixed the issue.



sign out of your apple ID and sign back in again. You can do this via the Settings > [apple ID] > Sign Out. Before signing back in again return to the Music app and click on the 'For You' tab, then slick the subscribe for 3 months option. You should be taken to a page where you are prompted for your Apple ID and password again. Enter them and see if this now gives you access to your Apple Music. If this works then you can sign back in again via Settings.

If none of the above options have worked you can go to Settings > General > Reset >Reset All Settings. Before doing this make sure you are backed up to the cloud so you don't lose any data. If you Apple Subscription is paid for and the problem is not on that end, then this should solve your music access problems.