Is this something you get often?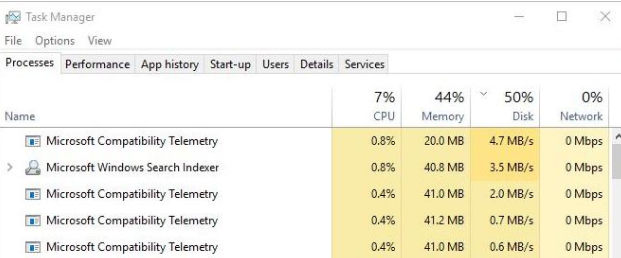 Microsoft Compatibility Telemetry process sometimes can hog much of your disk space or CPU resources. If that's what happening on your computer frequently as well, don't worry. This issue is relatively easy to solve.
However, before we look at the solutions, let's understand what Microsoft Compatibility Telemetry is all about.
What is Microsoft Compatibility Telemetry?
This is an automatic service in Windows 10. Its purpose is to collect data from your computer and send it to the Windows development team.
So why does the Windows development team wants this data?
Collecting data from Windows users helps the development team boost the operating system's performance by finding solutions to known bugs.
Now you may be wondering: "But what if Microsoft uses this data on users like me?"
This is a valid question, but Microsoft has categorically guaranteed that all data collected by this service is used for only one purpose — and that's development.
Nevertheless, if you are still not convinced and are not comfortable having the Microsoft Compatibility Telemetry service collect your data, you can easily remove it. We recommend you first thoroughly read the tutorial and follow the steps as they are listed.
What sort of data this tool collects?
According to Microsoft, the Microsoft Compatibility Telemetry service collects the following types of data for development purposes:
It collects and sends text you type from the keyboard every 30 mins
It collects and sends whatever you say to the Microsoft Windows Live Assistant — Cortana. Additionally, it sends full transcription of the conversation you have with this software to Microsoft Windows developer team
It sends Microsoft a list of all multimedia files
It collects information regarding hardware that you're using
It collects details regarding device drivers
When you use the Webcam for the first time, the Microsoft Compatibitly Telemetry service collects the first 35MB of data
Because the tool sends the data across to the development team at Microsoft, it stores the collected data on your hard drive.
This is the main reason why a number of Windows 10 users are worried about the high disk usage caused by Microsoft Compatibility Telemetry.
What sort of data Microsoft Compatibility Telemetry doesn't collect?
Microsoft Compatibility Telemetry doesn't collect the following types of data:
Search history from Bing
Your geographical data
Your windows 10 wallpaper
Why is this tool included in Windows 10?
Microsoft cites the following reasons for introducing Microsoft Compatibility Telemetry in Windows 10:
The collected data helps Microsoft to improve the security of your system
It beefs up system security and also boost its performance
Allows Microsoft to upgrade their operating system according to the user's preferences
While this tool is helpful, users can choose to turn it off and refuse to share any data with Microsoft.
As the tool collects various sorts of data, it can at times eat up a significant amount of hard disk space. You may want to get rid of to free up important disk space.
Also, some users are concerned about Microsoft snooping on them. And that's the main reason why they want to see the back of this data-collecting tool.
Whatever your reasons are, you can remove Microsoft Compatibility Telemetry easily. To get started, just follow any of the solutions shared in this post.
Solution 1 – Disable the tool using CMD
You can get rid of Microsoft Telemetry Compatibility high disk usage issue by following these steps:
Press the Windows + R keys simultaneously
In the run dialog box, type cmd but don't press Enter as we want to run command prompt as administrator. So press Ctrl + Shift + Enter at the same time
Now type the following command in command prompt and press the Enter key after every command

Solution 2 – Disable Microsoft Compatibility Telemetry by Removing CompatTellRunner.exe with owner rights
Here are the steps to follow:
Log into your Windows computer with a user account that has administrative privileges
Next press Windows + R keys simultaneously to launch the run dialog box
Type C:Windows\System32 and then press the Enter key
In the window that opens on your screen, locate the file named CompatTelRunner
Right CompatTelRunner and click properties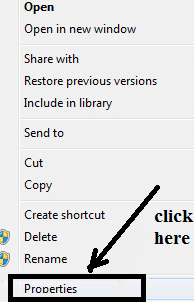 Click the Security tab in the Properties dialog box, and then click Advanced settings
In the new window that opens on your screen, click the Owner tab (third from left) and then click the Edit button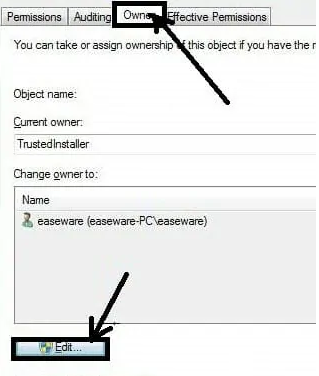 Next, in the Edit window, click Administrators and then click Apply. Finally, click the OK button
You might be prompted to close all properties window. If so, click the OK button
You will have to change permission for this file before you can delete it. To do so, right click Capattelrunner.exe in the System32 folder (step 4)
Click Properties and then click the Advanced tab. Choose Permissions tab and select your administrator account
Click the Allow column next to Full control. Doing this will give you full control over this specific file. That's exactly what you need to remove this file permanently.
Go to the System32 folder, right click CompatTelRunner.exe to disable compatibility telemetry  
Right click the recycle bin icon on your desktop and click Empty the Recycle Bin.
Now that you have deleted CompatTelRunner.exe successfully, the issue that you were having with Microsoft Compatibility Telemetry should be fixed.
You can try the next solution in case you can't use this method for some reason.
Solution 3 – Disable Compattelrunner.exe from Task Scheduler
This method allows you disable compattelrunner.exe, the executable file that runs Windows Compatibility Telemetry. Once that is disabled, you will no longer encounter high disk or high CPU usage issues.
Here are the steps to follow:
Press Windows + R keys simultaneously
In the Run dialog box, type taskchd.msc and then press Enter
In the Task Scheduler window, click Task Scheduler Library to expand its view. Now click the folder called Microsoft to expand it
Next, locate and click Application Experience folder
In the new window that opens right-click the task called Microsoft Compatibility Appraiser and then click Disable

Now compatibility telemetry will be disabled
Restart Windows and check if the issue is fixed.
Solution 4 –Using group policy editor
Here are the steps to follow:
Press Windows + R keys simultaneously
In the run dialog box, type gpedit.msc and then click OK
Click Computer Configuration | Administrative Templates | Windows Components | Data Collection and Preview Builds
Double click Allow Telemetry
Click Disabled. Next, click the Apply button and then click OK
Now the service will be disabled.
However, in case you don't want to disable Windows Compatibility Telemetry but want to get rid of its high disk usage issue, we recommend you update your device drivers.
Outdated drives can cause all sorts of issue, including Windows Compatibility Telemetry high disk usage. While you can update drivers manually, the process is not only time consuming but also tedious.
For this reason, we recommend you use DriverDownloader, an advanced driver tool that updates all your drivers in a jiffy. This software is backed by a 30-day money-back guarantee, so you can use it without any hassles. Registered users enjoy customer support, so if you come across any problem, just get in touch with the customer support team.
Click the button below to download DriverDownloader
Final Words
Microsoft Compatibility Telemetry is a genuine program. It is also a self-working one. However, it collects your data and transmits it to Microsoft.
Since it is not an essential service, you can safely remove it if you are worried about your privacy. This way the tool won't collect your data and pass it on to Microsoft, and you will free up a lot of disk space in the bargain.