If you are an Internet user, you need to download and install Flash Player to view and interact with SWF (small web format) content. An SWF file contains vector-based animations and videos.
Why do you need to enable flash player in your browser?
Many web developers embed Flash player in their web pages as it is the single most popular multimedia platform in the world. Many web projects like online game portals are based on Flash player software. When developers use Flash player in the web pages, they have wider hosting options on the type of media and sources of those media on the page. Using flash player software also gives more content options to visitors which can be an advantage.
Besides being a reliable platform, Flash player is completely free and developers don't have to worry about security issues as the software receives regular performance and security updates. Many times the flash player option is disabled in your internet browser which prevents you from watching the media hosted on the webpage. Here we have shared steps to enable flash player in popular web browsers.
Steps to enable flash in Google Chrome
Launch Google chrome
Type the following in the address bar – chrome://settings/content and hit Enter on the keyboard
On the next screen look for option that mentions settings of Flash player
Click Allow sites to run flash

There may be a few sites you access regularly and they need flash player to show content. You can activate flash player by default for these websites by following steps given below.
Under Pop-ups, click Manage Exceptions

Type the website URL for which you want to enable flash

Make sure the behavior is set to Allow
Click Done
Steps to enable flash in Mozilla Firefox
Launch Firefox and click the hamburger menu icon(three horizontal bars) on the right
When the menu opens, click Add-ons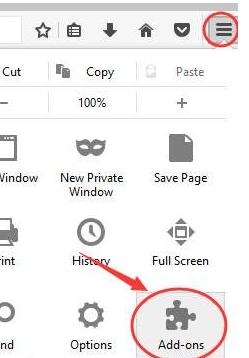 In the Plugins list, locate Shockwave flash player

From the drop-down menu, choose Always Activate
Steps to enable flash in Microsoft Edge
Microsoft has renamed its browser – Edge. It is bundled with all the latest versions of the Windows operating system.
Launch Edge browser
Click the three vertical dot icons on the right to access settings
In the next window, click View Advanced settings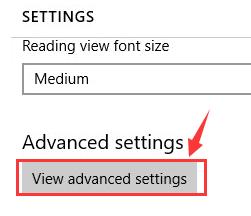 Click the toggle switch Use Adobe flash player and make sure it rests at the On position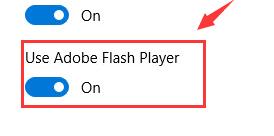 Steps to enable flash in Opera browser
Launch Opera browser
The menu bar is located on left side of browser. Scroll down the menu bar and click Settings (cogwheel)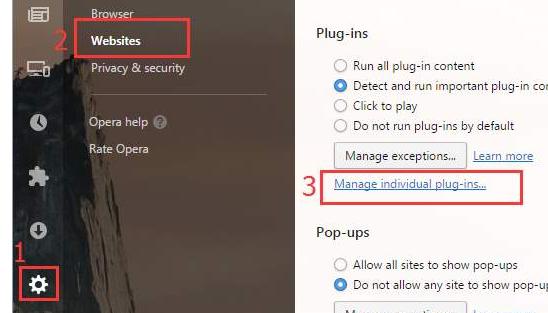 Next click Websites
Click Manage individual plug-ins
In the next screen, look for the "Adobe flash player" option
Click enable button
Using the right software, having an advanced malware protection system, and installing important Windows updates are the key to keeping your Windows system error-free. Another thing you must do is install latest drivers whenever they are available. The easiest way to do so is by using a reliable driver update software, like DriverDownloader.
DriverDownloader is free to install, but to get automatic updates you'll have to register it. The tool can update all your drivers at a click of a button.
Here's the link to download DriverDownloader