Is your Windows system running extremely slow because of CompatTelRunner.exe? Or perhaps your internet speed has dropped to a trickle and the culprit is this program?
Well, don't worry, because this issue can be resolved fairly quickly.
Many window users have complained of this program eating up much of the CPU usage (this issue is commonly seen in Windows 7) or reporting high disk usage (this issue is commonly seen in Windows 10).  As a result, Windows works at snail's pace.
In this post, we will look at what this program is, what it does, and how to prevent it from slowing your computer and the internet speed.
So, let's begin…
What is CompatTelRunner.exe?
Many users have suspected CompatTelRunner.exe to be a dangerous or suspicious file—but they are wrong.
CompatTelRunner.exe is a genuine Microsoft program. It scans the hard disk on a regular basis to perform compatibility checks. This program ensures your Windows PC is ready for upgrading it to Windows 10.
In case you don't need this service, you can choose to disable it.
With that said, disabling CompatTelRunner.exe is hardly easy. We will discuss three ways in which you can stop this program from slowing the PC and internet speed.
Disable the program from Task Manager
Delete the program by logging as Administrator
Remove KB2952664
Solution 1 – Disable the program from Task Manager
Press Windows + R on the keyboard
In the Run dialog box, type taskschd.msc and press the Enter key on the keyboard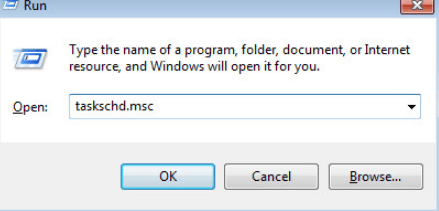 In the Task Scheduler window, go to the pane on the left-hand side and select Task Scheduler Library > Microsoft > Windows > Application Experience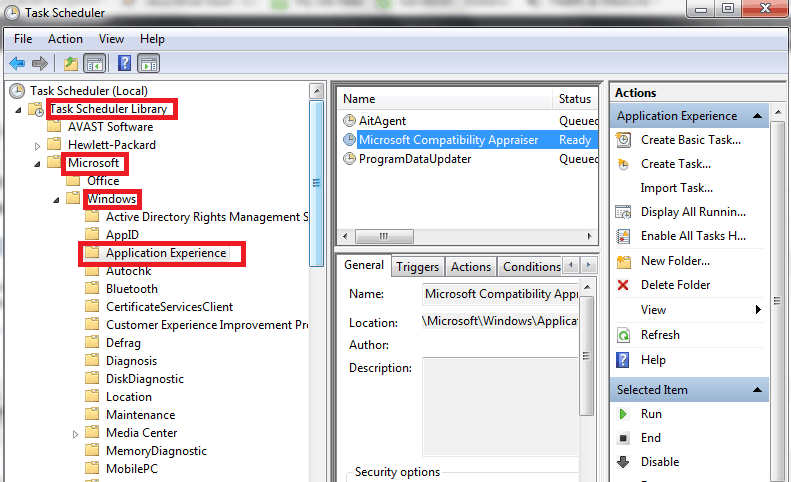 In the middle pane, right-click Microsoft Compatibility Appraiser and then click Disable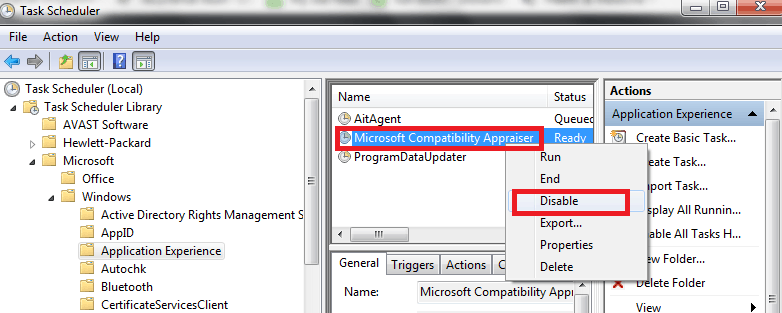 Solution 2 – Delete the program by logging as Administrator
Log in to your Windows PC as an Administrator
Press Windows + R on the keyboard
Type C:\Windows\System32in Run dialog box and then click the OK button
Browse through this folder till you find the CompatTelRunner.exe folder. Right click this folder and click Properties
Click the Security tab and then click the Advanced button
Click the Owner tab and then select Edit
In the Change owner to field select Administrators
Click Apply and then OK
A Windows Security notification will pop-up on your screen. Click the OK button
Right click on CompatTelRunner.exe and then click Properties
Click the Securities tab and then select Advanced
Select the Permissions tab and select the account that you're using and then select Edit
Select your user account and select the Allow box in front of Full Control
Click the OK button to save your changes
Once you've completed these steps, you will now be able to remove CompatTelRunner.exe file
Solution 3 – Remove KB2952664
You can delete or disable this program in case you don't want to upgrade to Windows 10. Alternatively, you can remove Update KB2952664.
To do this, follow the steps listed below:
Press Windows key on the keyboard and type cmd
Right-click on cmd under Programs and select Run as administrator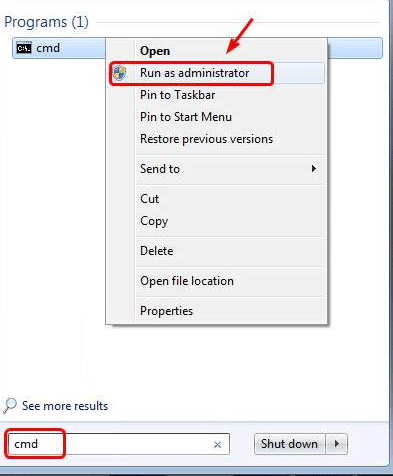 A User Account Control pop-up window will appear on your screen. Click the Yes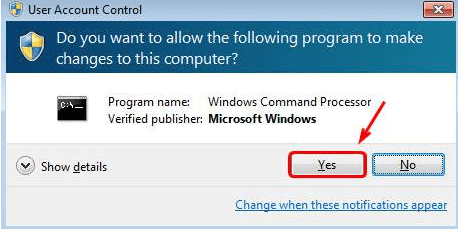 Next you will need to type the following message in command prompt window: dism /online /get-packages | findstr KB2952664
Next type the following command in the command prompt window: dism /online /remove-package /PackageName:Package_for_KB2952664~31bf3856ad364e35~amd64~~6.1.1.3
Now you must confirm if everything is removed. To do the same, you must copy and paste this command: Get-HotFix -id KB2952664
In case you are unable to locate hot-fix error, it means this particular update has been completely removed from the PC