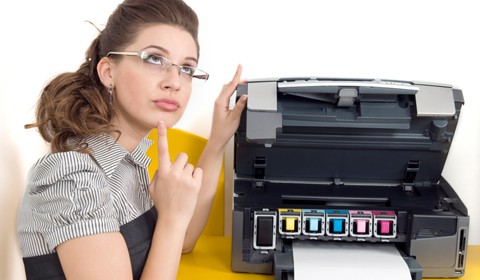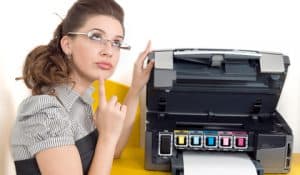 Update your Printer Drivers
If you are having problems with your printer you may need to replace it, or the problem may just be with your printer drivers.
Drivers are pieces of software that allow your computer to talk to peripheral devices, in this case the printer. If the drivers are corrupt or out-of-date, this communication process fails. This can result in anything from your printer not responding at all, to erratic behavior such as pages not printing as expected.
In order to check if your printer drivers are up-to-date you can download a Driver Update Tool, most of these tools will let you do a free initial scan in order to determine whether or not the problem is with your drivers. You can use a driver update tool (you only need to register if you want to get the automatic driver updates).
If the problem is with your printer drivers and you would like to try to update them yourself, click here to view our article on updating printer drivers.
My Drivers are updated but I am still having printer problems
If the problem is not driver-related then you will most likely need to replace the printer itself (make sure to check all obvious problems first such as the power source and fuses).
Main considerations when buying a new printer:
level of usage (home or office)
type of usage (just text or images)
peripheral costs (ink and toner)
workspace
1. Level of usage
The requirements for a home user printing one or two pages a few times a week will be very different from the requirements for office use, which may be hundreds of pages at a time on a regular basis. If speed of printing is an issue, then you will need a printer with a good engine speed. This will be represented by the pages per minute (ppm), characters per minute (cpm) or images per minute (ipm) . For office printers with potentially long print-queues, internal memory will also be a factor. The greater the memory, the greater the number and complexity of print jobs that can be queued.
2. type of usage
If you are intending to print complex graphics or images on a regular basis, then you will probably want to consider a printer with a good engine speed (more complex graphics and photos take a lot longer to print than simple text). As a general rule of thumb, if you are printing mostly text then go for a laser printer, if you are printing mostly photos go for an inkjet. One of the specs you will see on printers is dpi or dots per inch. This refers to the number of dots the printer can fit onto a square inch of paper. The smaller the dot, the higher the number of dots and the greater the resolution (or detail of pictures of graphics). The dpi is not as important as it once was as new technologies have found ways of improving print and resolution but it is still important to understand what it means.
3. peripheral costs
This is one where people get caught out a lot. They buy a cheap printer but end up paying through the nose when the ink needs to be replaced. Peripherals like ink and toner can often end up costing more than the printer itself. The most cost-effective solution is to buy a printer with CIS (continuous ink system) enabled. This means that you can buy larger quantities of ink which works out far cheaper than the small cartridges in many printers. Many of the major printer manufacturers such as Epson, HP and Canon have CIS-enabled printers. Do your research on peripheral costs before committing to buying a printer – it will save you a lot in the long run.
4. workspace
Your workspace is an important consideration when buying a printer, particularly if you are a home-user. Apart from the size of the printer unit itself, networking requirements will be determined by your available workspace. You may not want to (or have the space to) have a USB link from your computer to your printer. If this is the case then you will need to look at wireless-enabled printers which will allow you to leave the printer in any room and then send print jobs to it remotely from your PC. Ensure you have a compatible computer/ wireless setup first.
There are many other considerations when buying a printer, such as the availability of media card slots and USB ports, but the most essential points are covered above. Understand what you want the printer for and buy accordingly!