Do you need to find out how to mirror your iPad to a larger screen to watch movies or view other content on a big screen?  There are two methods to connect your iPad to your TV – the wired method and the wireless method.
Connect your iPad to your TV with HDMI cable 
You can connect your iPad to TV through the HDMI port of your TV. To establish the connection, you will need Apple's Digital AV adapter (see image), a lightning cable that connects your iPad to your TV's HDMI port. You will also need a standard HDMI cable. Once you have the required accessories, follow the steps set out below.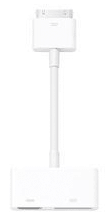 Connect the Lightning Digital AV adapter to the iPad
Connect the adapter to the TV using the HDMI Cable
Switch your TV to the port where the cable is connected (you will scroll through various input settings such as AV, HDMI etc.)
Now your TV screen will become a duplicate of your iPad screen and you can watch video clips or movies and basically view anything on your TV screen that you can view on your iPad.
Connect your iPad to your TV using Apple TV
While it is more expensive, using Apple TV is the only wireless solution available to connect your iPad to your TV.  It is also the best solution for playing games on the bigger screen because wires can be obtrusive or limiting.
In this mode, the iPad also works as a remote. You will need all the Apple TV apparatus to establish the connection. You will also need a WiFi router in your home or at the place where you want to establish the wireless connection between the iPad and the TV. Here are the steps to follow: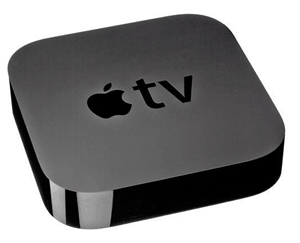 Connect your iPad to the same network as your Apple TV
Ensure the iPad has the Apple TV app installed. If it doesn't, download the Apple TV app from the App Store
On your iPad screen, open the Control Center by swiping up from the bottom of the screen
Tap the AirPlay button and select Apple TV
Now when you start any video/ movie on your iPad, it will transfer over to the TV screen
Some apps such as Netflix support the video functionality which allows you to view the content on the larger screen. However, not all apps support this functionality. In these cases you can use Display Mirroring which mirrors the iPad display to your big screen. You need to establish the connection between iPad and the TV using the Lightning Digital AV adapter and HDMI cable. You may need a third party app to mirror your iPad screen.