Let our computer support team help you
Our technical support team can help with your Drivers installation or other computer-related technical problems. Once you have downloaded and registered Driver Downloader you will be sent an activation key by email.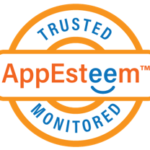 Advantages of Driver Downloader
Full access to over 600,000 Software Drivers
latest Drivers for Windows 10, Windows 8, Windows 7, Vista and XP
Our Automatic Drivers Scan will efficiently find and update Drivers
Easily create Driver Backups
Safe, fast and effective!
Thank you for downloading, please click here if your download has not already started.